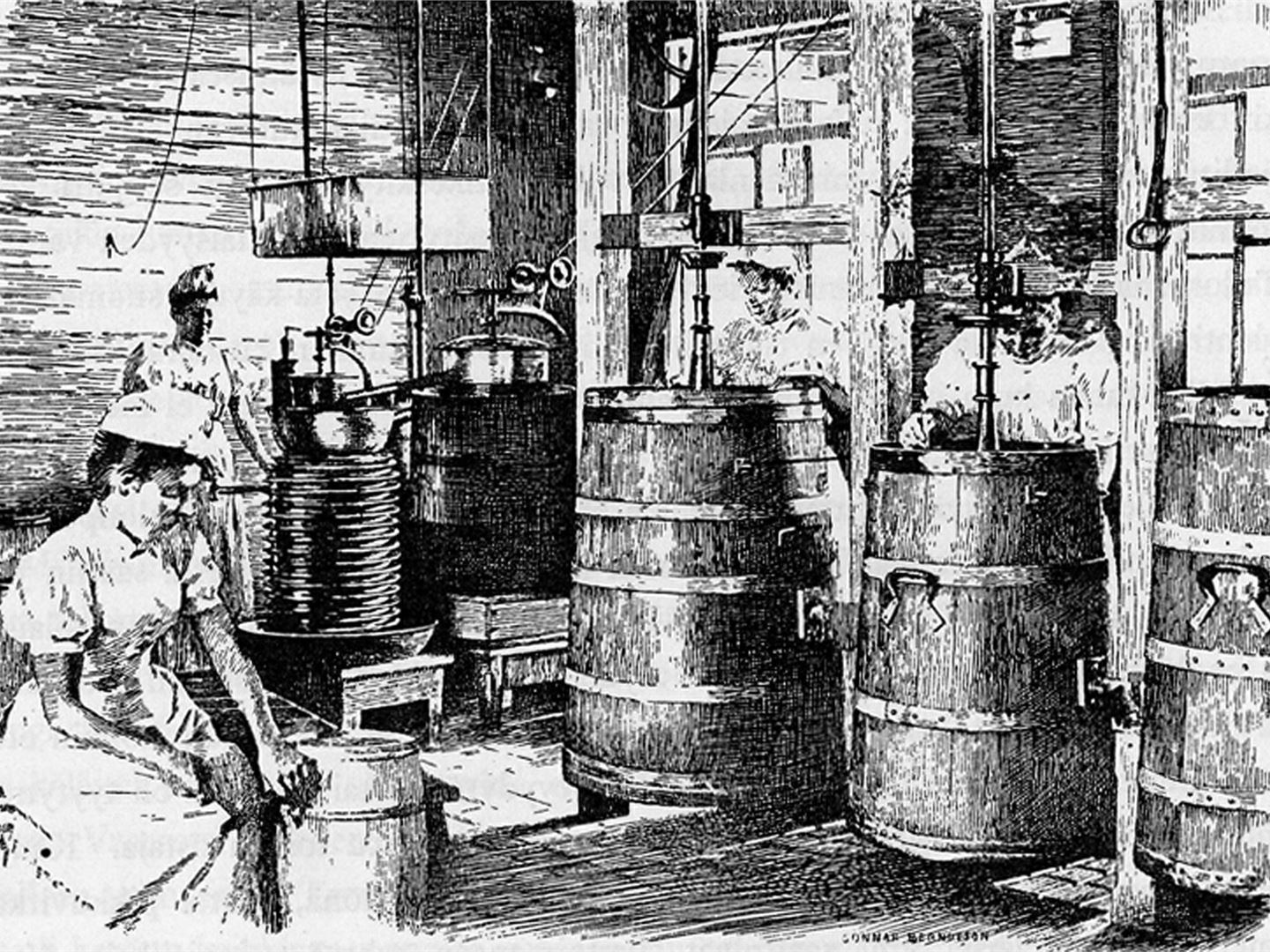 History
a proven track record of international innovation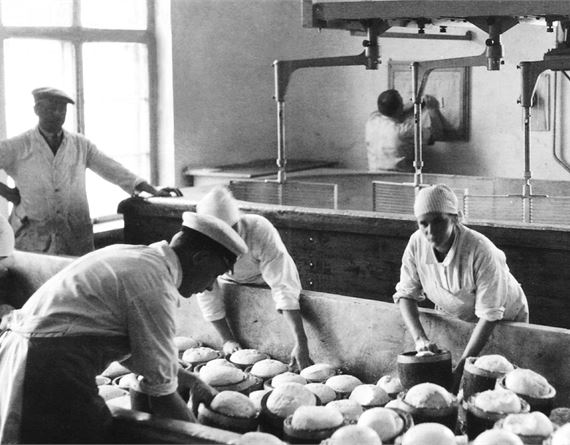 Valio has grown in its home market of Finland to become the market leader in all dairy product categories. For Finnish consumers Valio is synonymous with milk, butter, cheese and yoghurt – and natural great taste. With market leadership in domestic and nearby territories Valio has been able to prove the effectiveness of new technologies and new products, enabling effective sales and licensing to oversees dairy and food industry partners.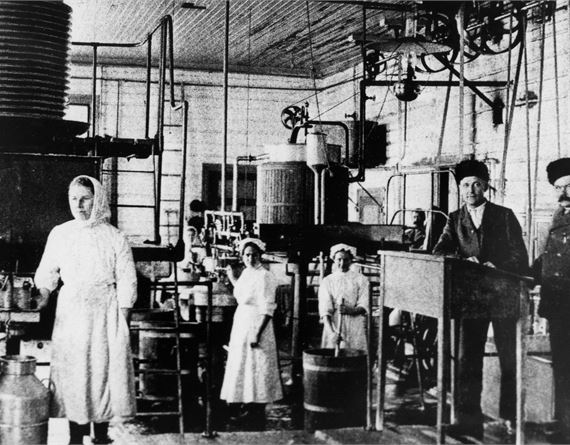 Born to facilitate exports
The cooperative rapidly grew with over 150 members in 1910 and continued to swell alongside the growing demand for cheese during the Great War. The first Valio laboratory was founded in 1917 to foster cheese-making skills and support rising domestic market for milk products.
As the nation of Finland emerged as an independent state in 1917, after years of Russian rule, so Finland's dairy farmers rose with a clear vision to generate exports that helped shape the nation's trade policies. At this time Valio started to grow as the major dairy producer in the domestic market.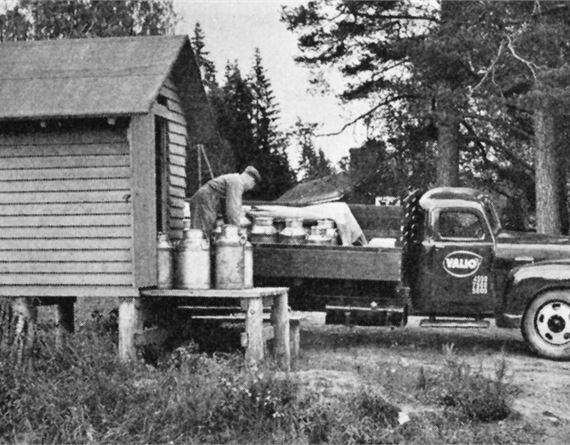 The essence of Finns' natural way of life
Valio is a part of the Finnish national consciousness and is woven into the daily life of Finns from birth.
Milk is a common drink with the evening meal for all ages. The natural goodness and purity of Valio's milk is an element of "Finnishness". Finns value their healthy lifestyle – and their global reputation as a healthy society – and this is intertwined with their favourite dairy products and their beliefs and expectations of Valio.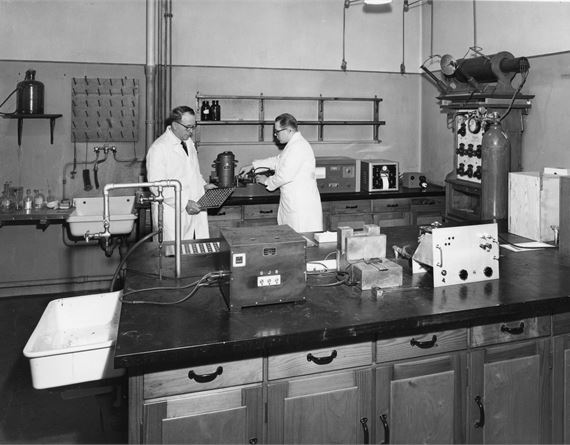 Landmark research and export growth in the inter-war years
Further work yielded an AIV silage process that allowed the manufacture of high-grade emmental cheese that became a major Valio export. Virtanen received the Nobel Prize for Chemistry in 1945 for the AIV silage method.
In the 1930s Valio's patented AIV silage method was licensed to Sweden, Denmark, Norway, the Netherlands, the UK, Ireland, Iceland, Switzerland, the US and Canada.
The UK was a major importer of Valio butter until its free market policy ended in the 1930s. Exports, for example processed cheese, to Germany, Poland, Czechoslovakia, France, Norway, Belgium and the US commenced during the 1920s and grew rapidly.
The Finnish dairy industry was severely affected by WWII as thousands of farmers were evacuated from the Karelia region of Eastern Finland seized by the Soviet Union.
Milk powder, cheese and butter exports started in the 1950s to countries, including Algeria and Morocco, with Valio cheeses popular in Germany and Italy.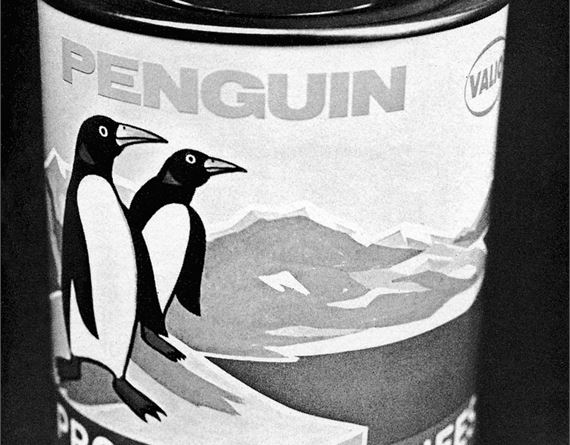 Midnight Sun was launched in 1962 in Northern England and Scotland and became the region's leading butter within five years. However, Valio's export growth became steered by political developments with the EEC and EFTA. In the early 1970s a remarkable 95% of Finnish export butter was destined for the UK – but this ceased abruptly when the UK joined the EEC in 1973. In 1973 Valio became the first to package infant food in now-ubiquitous aseptic Tetra Brik packaging.
Picture: Penguin processed cheese was sold in 800g tin cans since 1930s.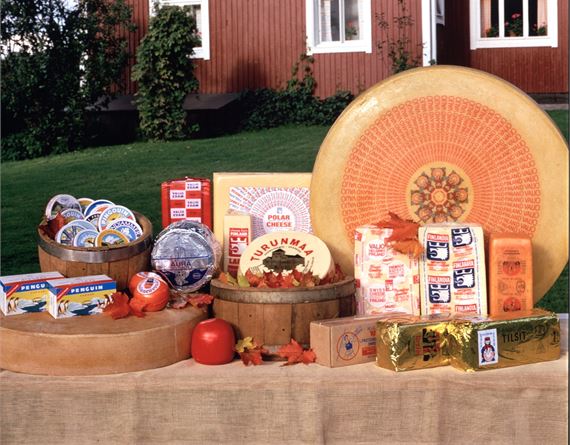 In the 1990s Valio was able to ride out the profound effects of Finland's EU membership and increased competition in the domestic market. Advances in cold chain technology gave Valio a competitive edge in short shelf life products and cheese export sales hardened to Russia and the US.
Valio's Penguin and Smeds brands were popular in Lebanon, Egypt and Syria and, in 1984, Iran was Valio's second largest export market after the Soviet Union. Throughout the 1990s Valio continued to develop its foreign subsidiaries in Sweden, Russia, the Baltics, and the US, as well as Switzerland, Belgium and the Middle East.
Picture: Valio exported cheeses in 1981.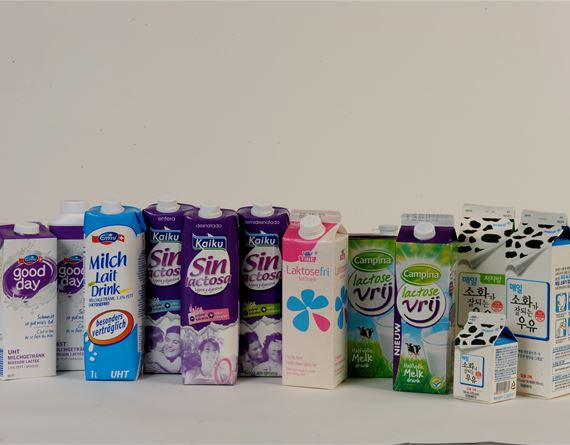 The recognized technology leader
In the 1990s Valio's dedicated R&D team developed patented Zero Lactose™ technology that has been licensed around the world since 2003. Valio was the first in the world to launch a totally lactose free milk with the real taste of milk, and is the market leader in Europe.
Lactose free products employing Valio Lactose technology have already been launched in, for example, Switzerland, Sweden, Spain, South Korea, Belgium, Holland, Russia and Norway.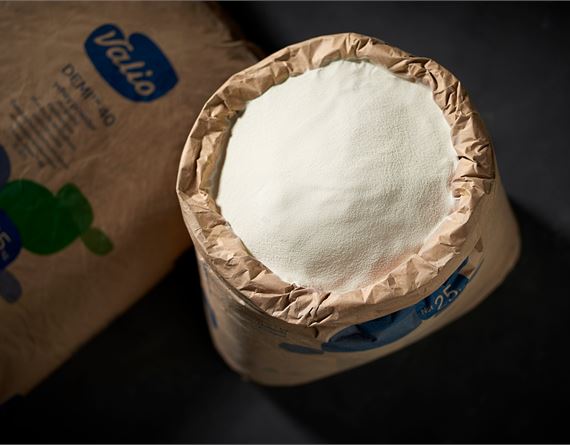 Though the first Finnish milk reached China in 1926, Valio began milk production knowledge sharing and equipment sales in 1986 to Chinese agricultural leaders. In the 1990s Valio DEMI™ demineralised whey powder was sold to China, Taiwan and South Korea, with the product used for chocolate and ice cream – and globally by infant formula manufacturers. By 2001 Valio's dedicated office in Shanghai was responsible for selling Valio ingredients and technologies.
Exports to Japan have been strong since the 1950s and, into the 2000s, Valio continued to export industrial powders and emmental cheese. In 2003 Valio had a market share for butter of 53% in St Petersburg and 35% in Moscow, with Finnish family favourite, Oltermanni cheese, the value leader in both the Russian metropolises.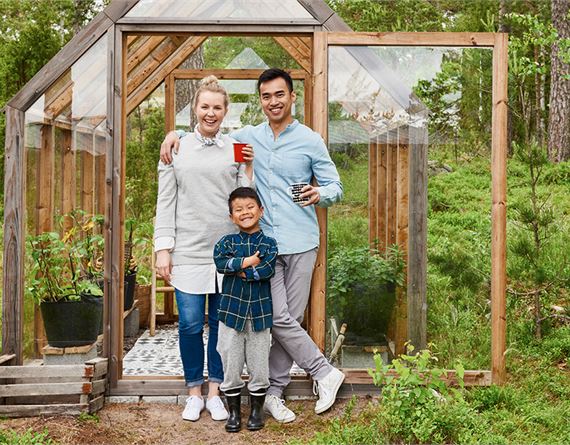 21st century brands for global markets
Valio's brand family are recognised for high quality, natural taste and healthiness. Over the years Valio has undergone a shift from exporting commodities, such as butters and cheeses, to branded products – particularly to nearby markets.
Meanwhile, thanks to Valio's benchmark cold chain and traceability, fresh product exports started have also steadily grown since the 1990s. For more remote markets the focus is on food ingredients, such as Valio Demi™ deminaralised whey powders.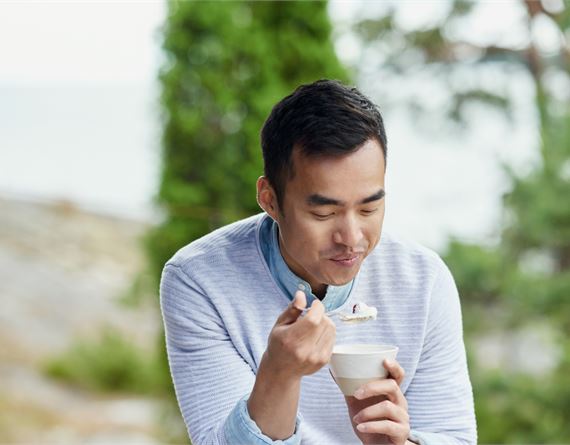 Supported by unique award-winning technology, e.g. Valio Eila® lactose free, Valio helps dairy and food companies around the world produce great tasting products, loved by consumers.
Throughout over a century of change, growth and a huge variety of global projects, Valio has remained true its Finnish roots. The company has stayed at the vanguard of dairy innovation and sustainable practice, and is still a cooperative – owned by relatively small dairies and farms, all committed to keeping the happiest livestock and producing the purest milk.