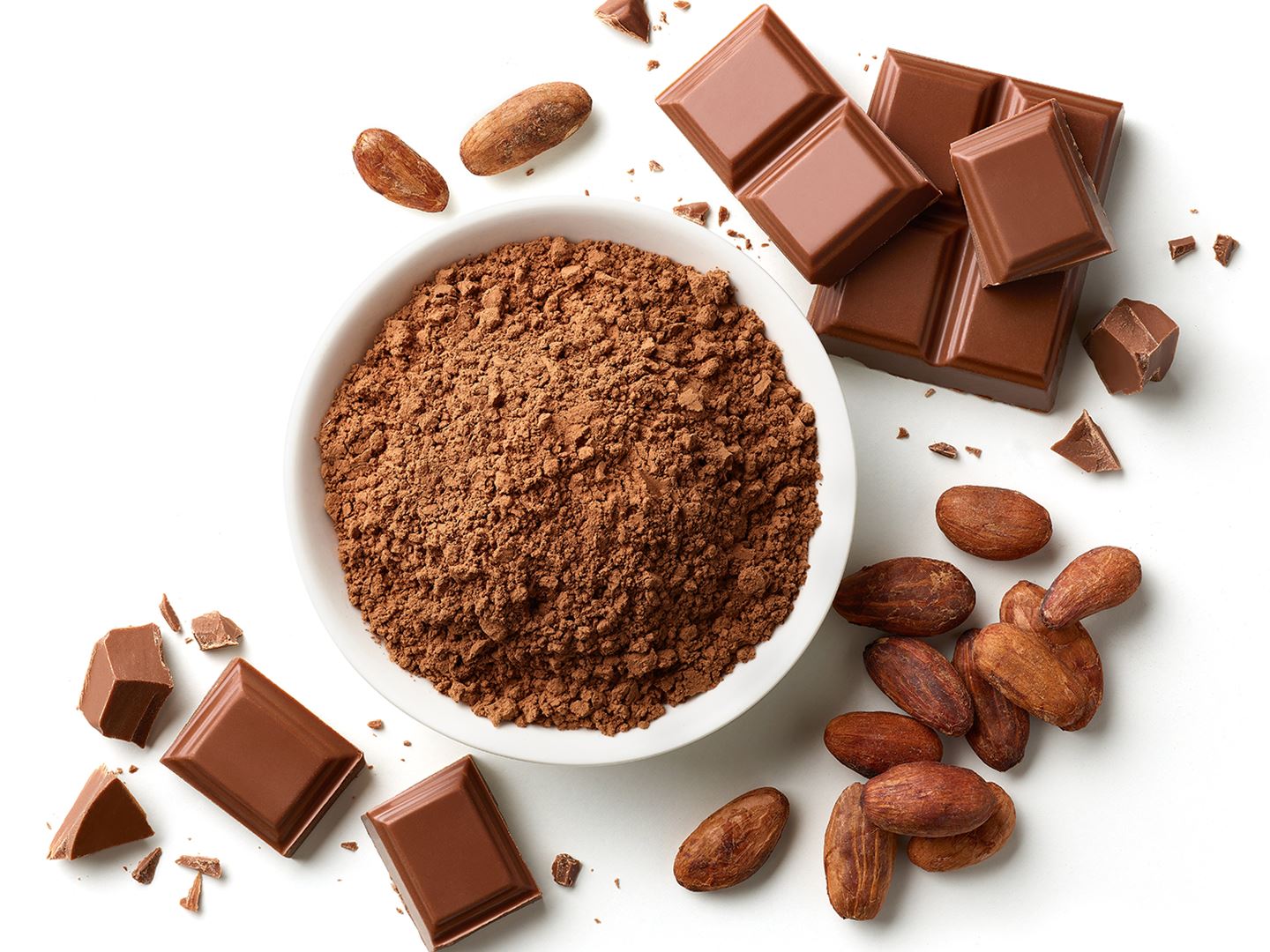 Sustainability
Raw material policy: Cocoa
Valio's use of cocoa
Situation as of 03/2021
Target/progress (updated on 11.4.2023)
Cocoa is used in several of Valio's consumer and B2B products, as well as in Valio's contract manufactured products. The main raw material contained in these products is typically milk, so the amount of cocoa used per product is small.

Valio's production plants in Finland use several cocoa raw materials to produce cocoa-flavoured drinks, smoothies, puddings, and ice creams. The cocoa raw materials are highly processed for the specific needs of the products, so their supply chain is long.

Valio's production plant in Estonia use cocoa raw material to flavour quark, pudding, spreads, and processed cheese.

-> All the raw material in use is sourced from approved suppliers, but the raw material is not certified.
Convert the cocoa raw materials** used to certified ones and acquire supply chain certifications for Valio's manufacturing plants.

Progress:
Rainforest Alliance certification of supply chain acquired for four production plants. Work started to advance product and packaging
changes.

Identified certification options for the four highest volume cocoa raw materials in Finland, and have changed them to be certified accordingly.
**For each raw material, a corresponding, existing certified raw material must be found. Converting the raw material requires a product-specific raw material conversion project in which the suitability of the new raw material for the product is verified, and the raw material conversion is implemented in a controlled manner.
The chart is updated once a year.
---
---