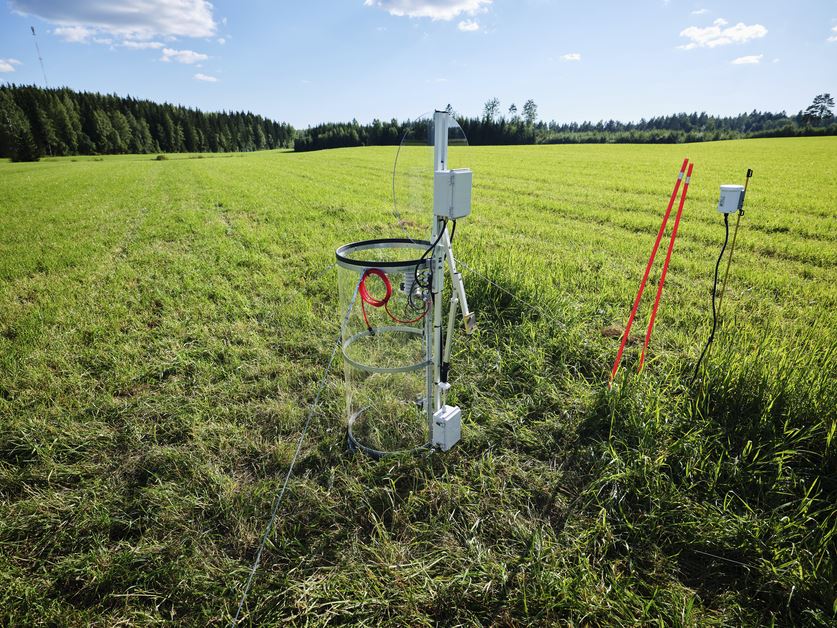 Sustainability
State-of-the-art instrumentation is analysing carbon sequestration and emissions of fields − plants wake up early to do their job
The carbon footprint calculation of food doesn't currently take into account the role soil plays in the climate impact of food production. In fact, soil not only binds carbon when, e.g., grasses are growing, it also generates greenhouse gases. Valio's goal is to reset milk's carbon footprint to zero by 2035. Doing this requires more accurate information about how soil factors into the equation. That is why there are currently four Valio farms measuring the carbon balance of soil. The dairy farmers are actually also grass farmers − and while grass is the most important food for cows, it also binds carbon.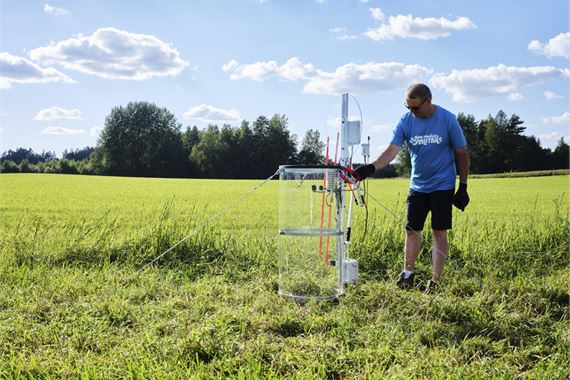 Measuring the soil's carbon footprint is a cooperation project
Valio's carbon-neutral milk chain collaboration is part of the Business Finland-funded CARBO project (link) in partnership with the Finnish Meteorological Institute, Natural Resources Institute Finland, University of Eastern Finland, Atria Producers, and Yara.
Measuring the soil's carbon footprint is also done in the Biohila project, which is aiming to produce precise data about the biomass of fields by combining data collected by satellites, field measurements, and ecosystem modelling, and integrating this method as part of field carbon balance calculators. Participants in the Biohila project are the Finnish Meteorological Institute, Häme University of Applied Sciences, Biocode, Valio, and Natural Resources Institute Finland