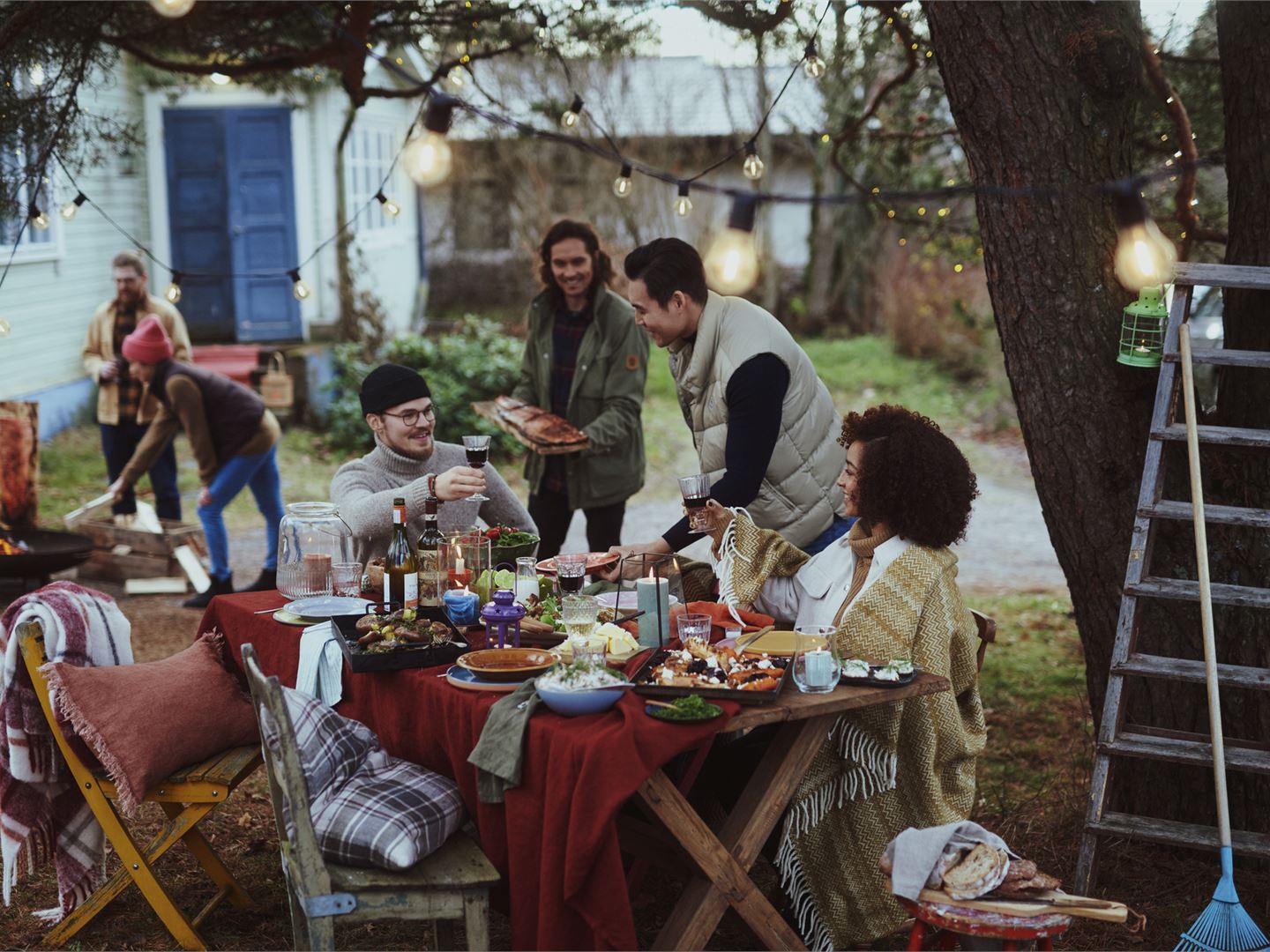 Sustainability
Organising recycling at home
Organising waste sorting at home can require a bit of ingenuity. The conditions are seldom optimal for sorting waste, so sometimes creative solutions are called for. Here are some tips to make waste sorting easier.
Many people find household waste management to be bothersome. The space reserved for recycling might be limited to a couple of buckets under the sink, but these days there can be more than ten different fractions to sort:
Biowaste
Plastic
Cardboard
Paper
Metal
Glass
Mixed waste
Deposit bottles and cans
Textile waste
Batteries
Electrical and electronic scrap
Old medicines
Hazardous waste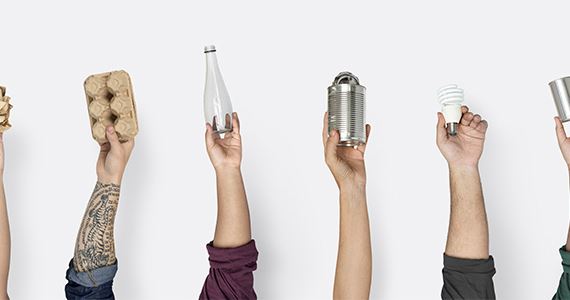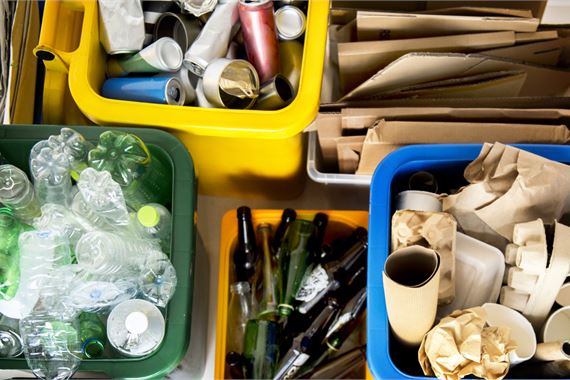 1. Look beyond the kitchen
Keeping a few buckets under the sink is a thing of the past, because today there are so many different fractions to sort. It makes sense to place a biowaste bin in the kitchen, but other waste can be collected elsewhere in the home. For example, a balcony, porch or a spacious hallway can provide a suitable storage space for plastics, deposit bottles and even paper waste.
2. Hooks and eye-catching solutions
Look up from the sink cabinet. If your home has empty wall space, you can put a hook on the wall and hang a stylish bag from it to hold, say, your cardboard recycling. Floor space also can be used by placing a basket or jute bag outside the kitchen for paper or other appropriate waste. At its best, a stylish recycling bin can blend in with your décor and inspire you to recycle.
3. Make it effortless!
Leave space above the waste bin to make it easier to use. If it isn't easy to put something into the bin using just one hand, it might be left on top of the lid or sitting nearby. It is recommended to design trash cabinets and storage areas to be easy to clean and to have good air flow so that any cans that may be a bit moist can dry out.
4. Put wasted space to good use
There may be empty space under the stairs or in the utility room where a recycling bin might fit. Maybe you have some wasted space behind some furniture or in the corners of your home. Wherever you choose, it's recommended to ensure easy accessibility and usability – even when using wasted space.
5. Use a single collection bin
Each fraction doesn't necessarily need its own separate bin; the different fractions can also be collected into a single bin. For example, fewer glass jars and metal cans are likely to be generated than other packaging materials, and they are easy to collect at home and then sort at the waste shelter or recycling centre.
6. Clear off the kitchen counter
Many packages must be rinsed before recycling. This should be taken into consideration also when planning the sorting of waste. Many homes have both dish-drying cabinet racks and a dishwasher, so perhaps you can dedicate one rack in the drying cabinet for drying cans. A waste bin with sufficient air flow can also help, if there is no space for drying. After rinsing, shake the water off the packaging and put it directly into a recycle bin with good air flow and it will dry.
7. Incorporate sorting into new planning
If you are planning a new kitchen, take the organising of recycling into consideration right from the start. Functional recycling requires space, and the most functional solutions for the household's needs can be planned when the outdated solutions are eliminated. Designating a space for waste bins beyond the sink cupboard is especially easy during the design stage. If not needed for dishes or food, drawers next to the sink are excellent for recycling use. In addition to recycling bins, it's also worth considering how waste bags and detergents are stored.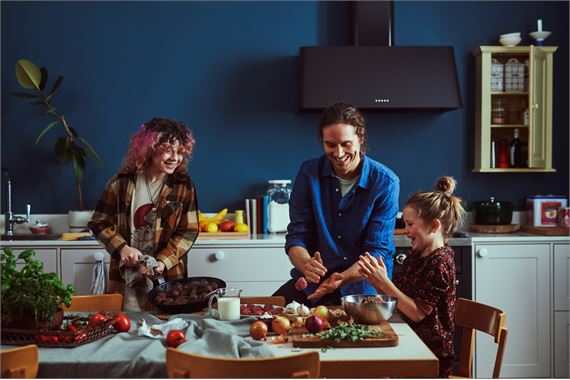 Sometimes sorting waste isn't just about space; sometimes other family members aren't motivated to recycle or the trash doesn't get taken outside. Here are a few tips on getting waste into the correct bins.
1. Reduce the amount of waste
Make everyday life and sorting easier by actively reducing the amount of waste. This can be done by following a waste hierarchy. The first and foremost step is to refuse waste when you can. For example, items that are used only momentarily, like leaflets, advertisements and single-use utensils, should be refused altogether whenever possible. Step two is to reduce waste, e.g., by putting more thought in your purchases and by simply consuming less.
Step three is to reuse. For example, using a plastic bag multiple times significantly reduces its environmental load. You can also find a new use for something; worn out clothing, for instance, can be used as cleaning rags. The fourth step is recycling. Materials should be recycled into new products whenever possible, which is also Valio's packaging target. Only as a last resort should waste be recovered as energy by incineration or placed in landfills.
2. Focus on the root causes of why something isn't getting done
Sometimes waste accumulates at home due to life circumstances. Laziness isn't always the reason why something doesn't get done; a stressful life situation, an illness or being busy can take a toll. Focusing on tackling the root cause first and foremost can make the recycling challenges easier.
3. Incorporate little things to make everyday life easier
Once the root causes of the challenges are known, there are things you can do to make recycling at home even easier. If you repeatedly forget to take the waste with you when you leave your home, put the waste next to the door to help you remember. A small bottle of hand sanitizer in your pocket can make taking out the trash more pleasant. Additionally, let go of cumbersome waste bins! Recycling that is easy increases motivation and meaningfulness!