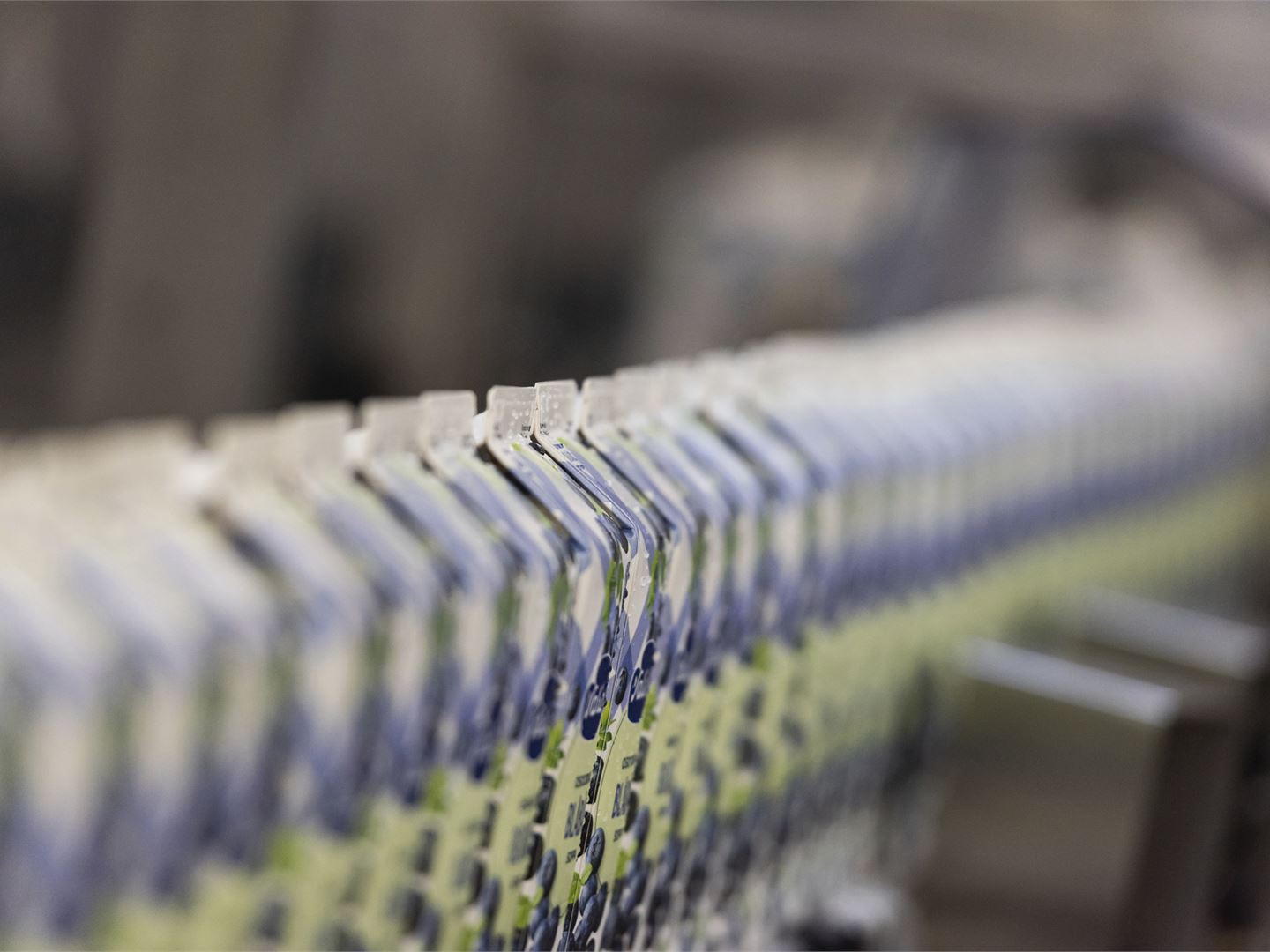 Sustainability
Significant packaging actions
We have developed our packaging already for 50 years. Our most important criteria include product protection, minimising food waste, packaging suitable for a circular economy, and minimising climate impacts. This page highlights Valio's significant packaging actions along the way.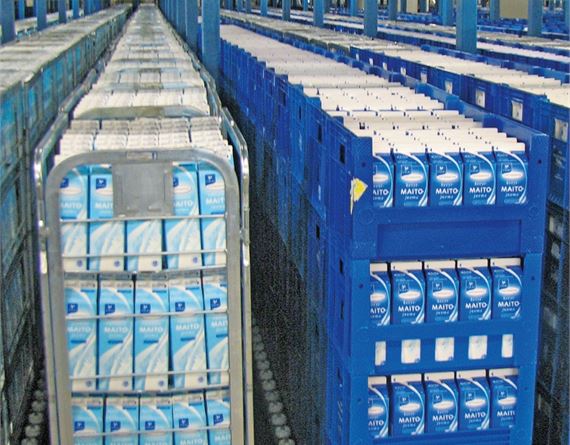 1970s
We established a reusable transport packaging system in Finland.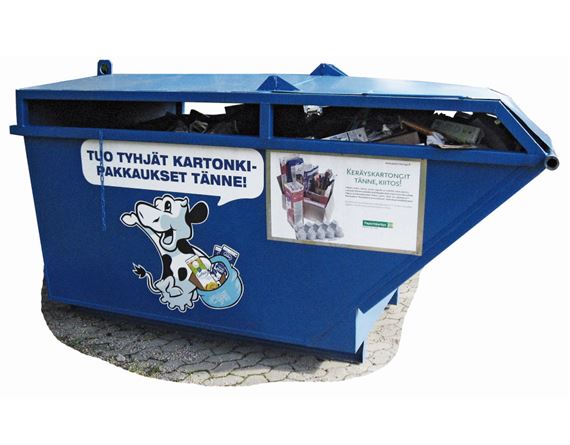 1990s
We took part in establishing Finnish Packaging Recycling RINKI Ltd. Rinki offers consumers an easy way to sort packaging and helps companies in managing their producer responsibility.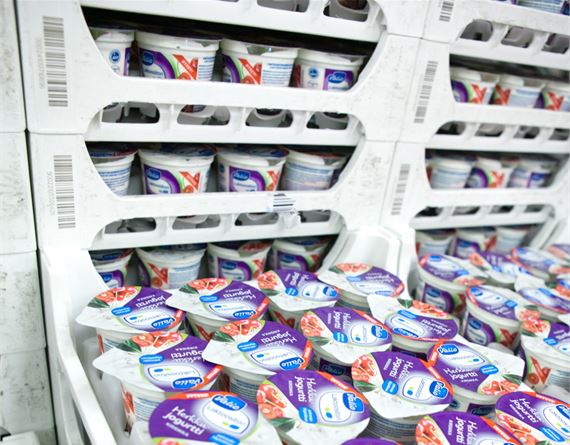 2000s
Cups made from paperboard and thinner plastic, as well as reusable cup dispensers in place of single-use dispensers.
2010
All Valio packaging is suitable for recycling collection systems. We eliminated PVC plastics from our packaging.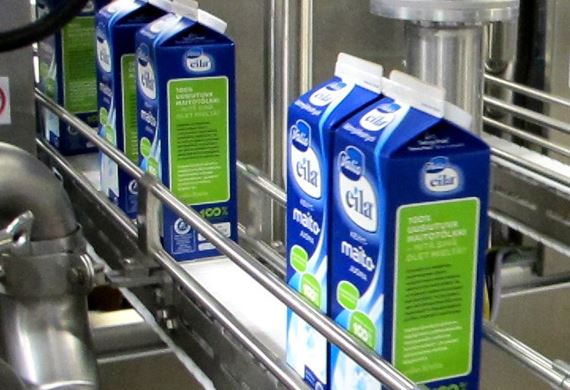 2015
We launched the world's first plant-based carton made from 100% renewable materials, including the cap.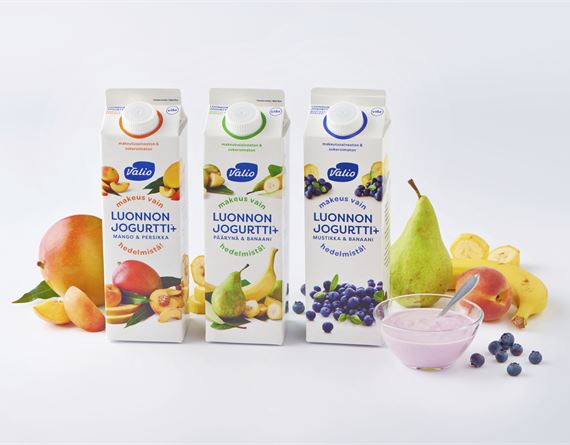 2018
All gable-topped milk, sour milk, cream and yoghurt containers and caps are made from 100% renewable materials.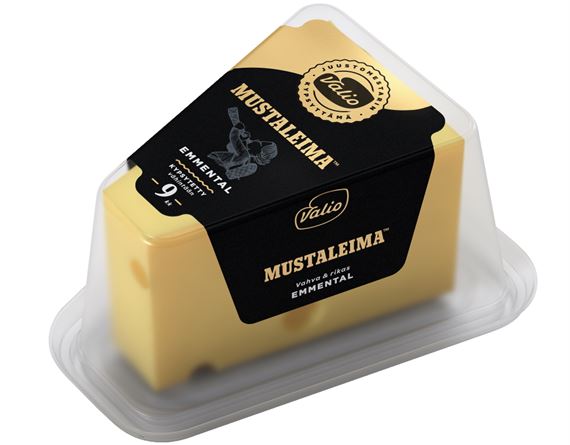 2019
We discontinued the use of black plastic and started using cheese packaging made from 90% recycled plastic. We increased the amount of renewable materials significantly (97%) in juice and exported milk packaging.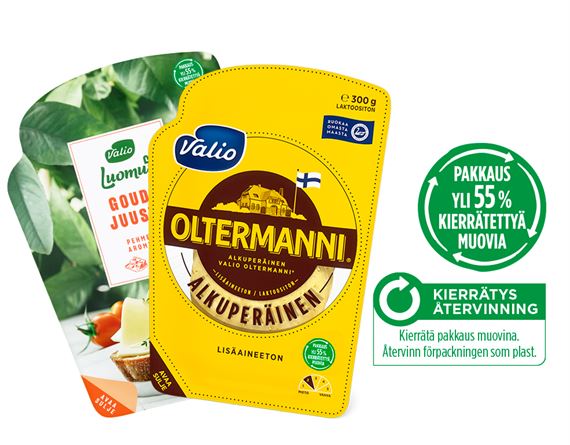 2020
We simplified the recycling instructions for our packaging, and removed all spoon lids from our products. Additionally, we launched sliced cheese packaging that is made from at least 50% recycled plastic.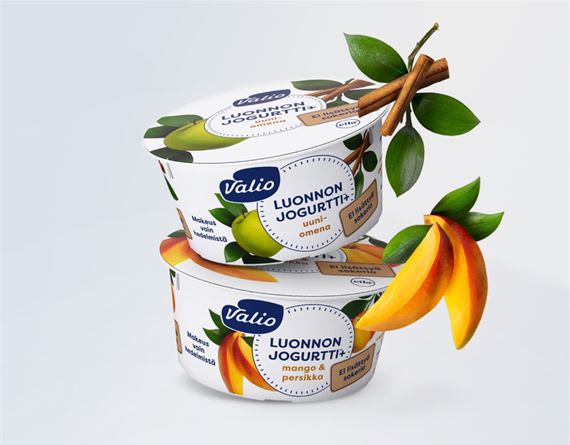 2021
We introduced the first yoghurt cup that has 67% less plastic than the traditional plastic cup and is suitable for recycling with cardboard. Additionally, the use of recycled plastic was expanded to all our sliced cheese packaging, and today the packaging contains at least 55% recycled plastic.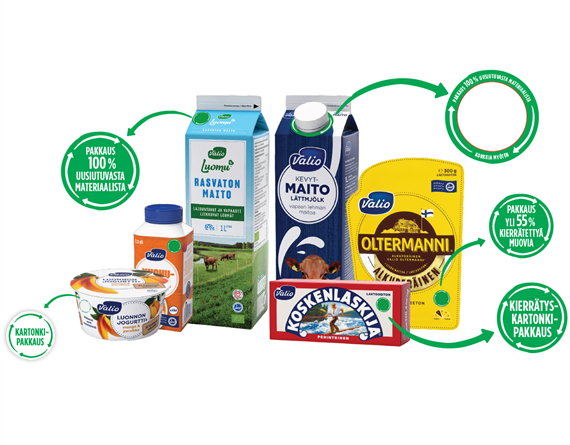 2022
Our packages are even better in line with circular economy. We enlargened the selection of yoghurt cups that are suitable for recycling with cardboard with seven new produts.
Sustainability was even more visible in our packaging. The green packaging markings indicate our efforts towards better packaging.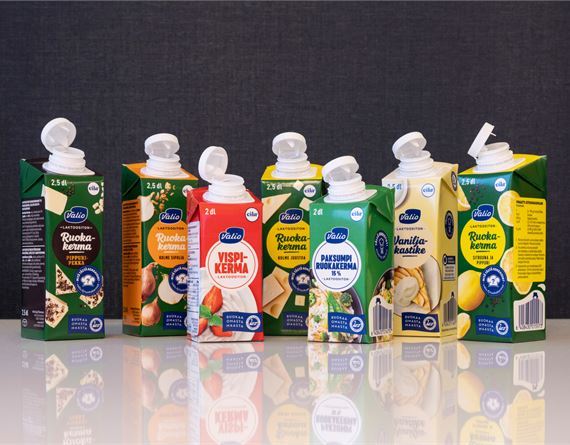 2023
Valio's packages with caps will change to tethered caps step by step. Drinkable products with caps will be gradually changed to comply with the requirements of the EU Single-Use Plastics Directive. The aim of the directive is to reduce the amount of plastic litter in the environment. The change impacts the majority of Valio's liquid product containers of up to three litres that have a plastic cap, in all about two hundred Valio products, like milk, cream, sour milk, cooking creams, smoothies, porridges and berry soups. The change will require that the caps of any beverage containers of up to three litres must remain attached to the carton.