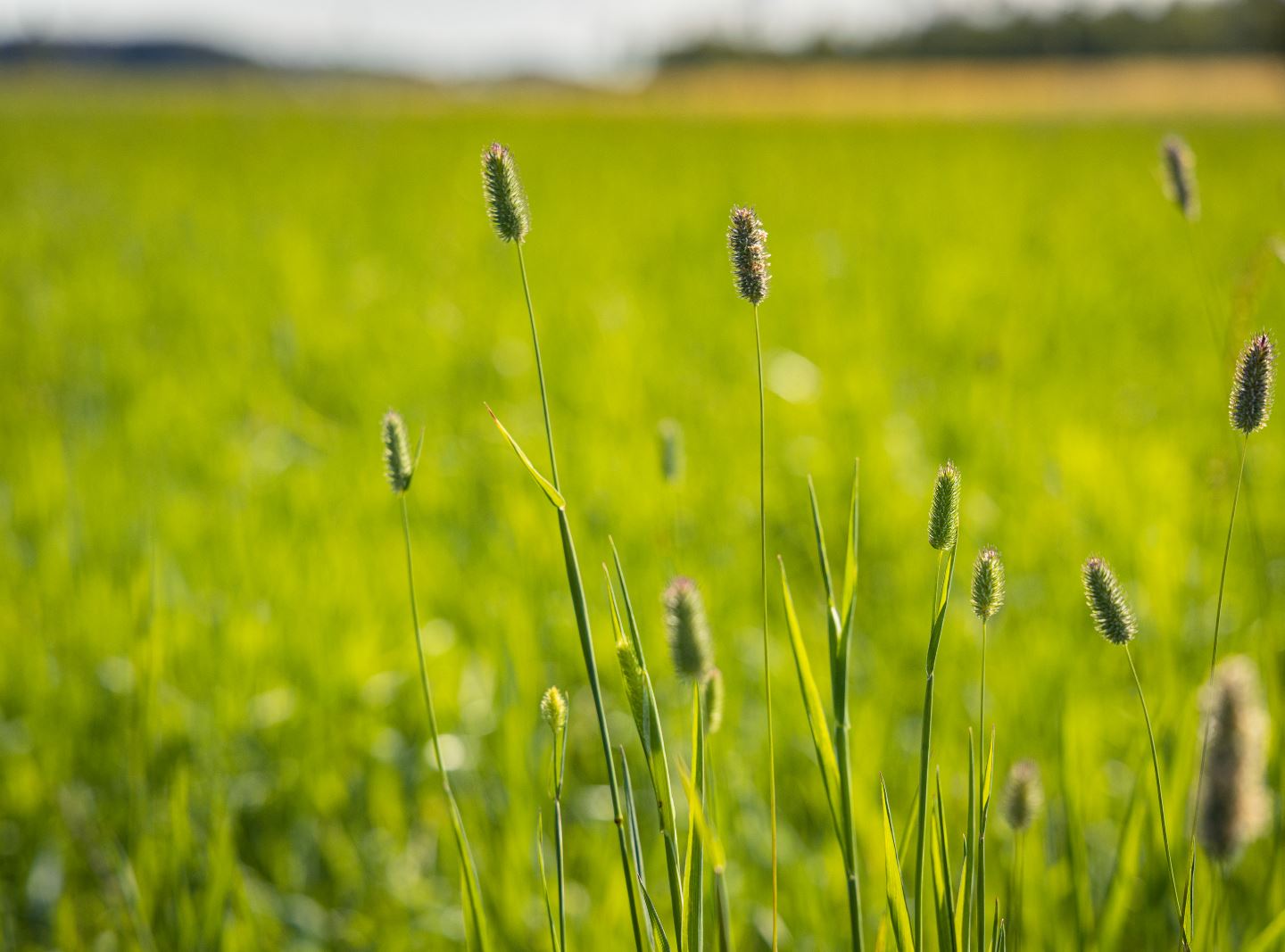 Sustainability
Sustainability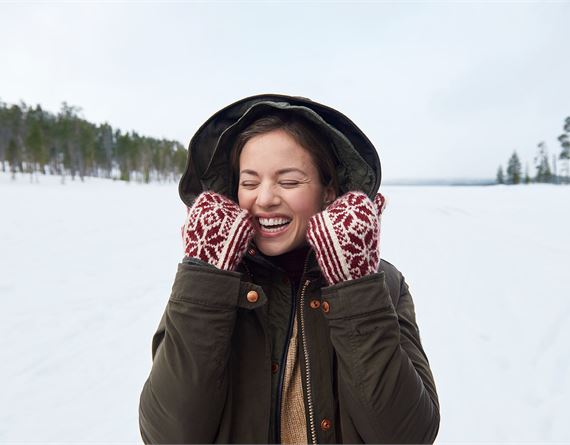 Sustainability management
A cooperative approach and Valio's shared values, mission and vision are the cornerstones of our operations. Valio's Code of Conduct and other policies guide our operations.
We want to be a frontrunner in promoting wellbeing and sustainable lifestyles, in advancing the target of a carbon-neutral milk chain and in safeguarding the vitality of nature. Our owners are Finnish dairy farms and we always pay out our profits to the farms.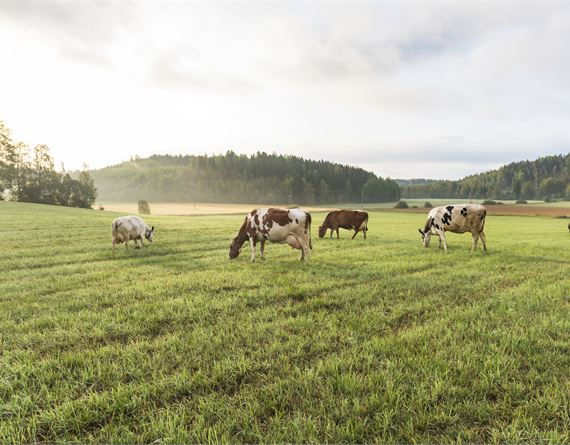 Sustainable dairy production
We are aware of our environmental and climate impacts, and it is our responsibility to reduce them. We are reducing emissions, growing carbon sinks, working to increase biodiversity and creating circular economy solutions.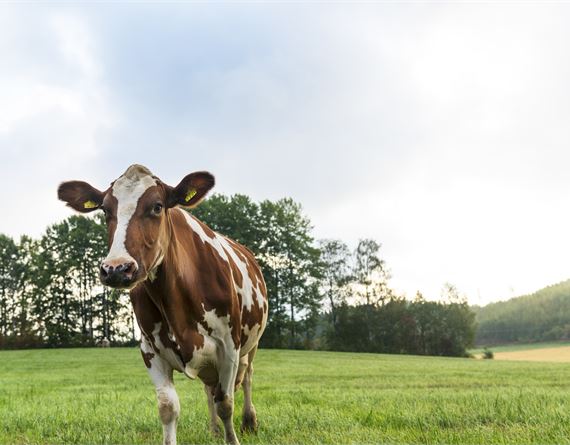 Animal welfare
Animal welfare is the foundation of our operations. We take care of the health of animals, the opportunity for species-specific behaviour, a good environment, and nutritional quality. At Valio dairy farms, taking care of animals is much more than work, it's a lifestyle.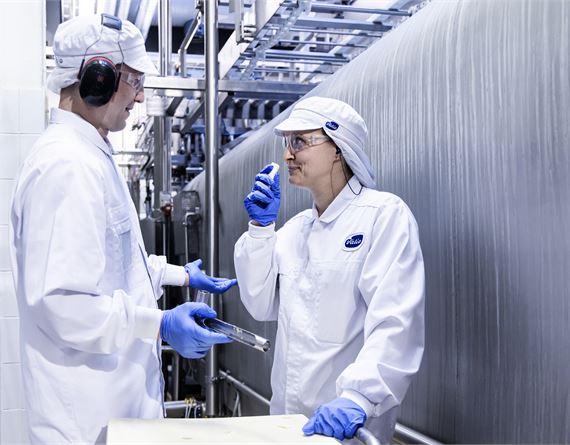 Sustainability in production
We take care of people, the quality of food products, resource-smart production, and we continuously develop our packaging.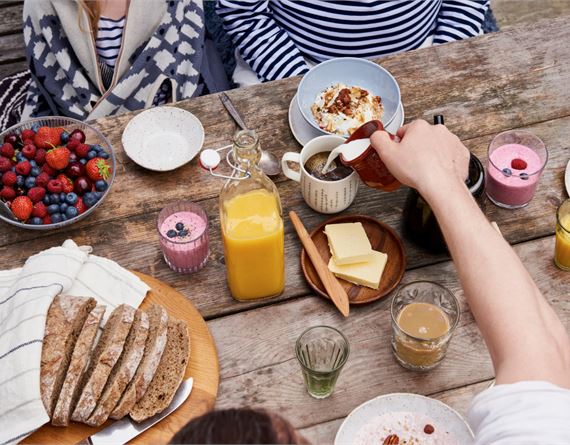 Transparent sourcing
Food safety and the high quality of our products are the foundation of our responsible sourcing. We know the origin of the raw materials we use, and we expect our suppliers to commit to our responsible ways of working.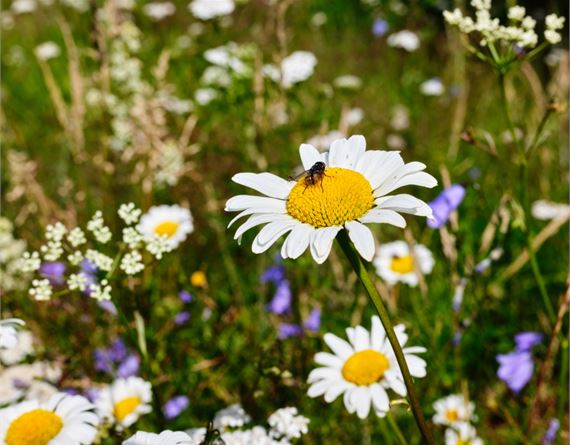 Biodiversity
We nurture biodiversity especially through carbon farming practices, organic milk production and the grazing of dairy cows. Grazing maintains special habitats that also benefit endangered species.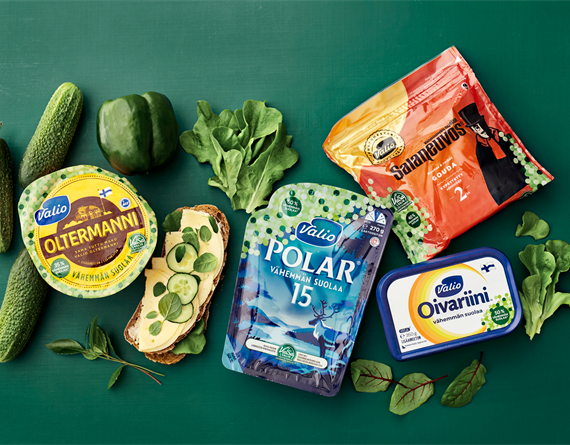 Packaging
Our goal is climate-smart packaging that reduces waste. For example, Valio's Valio's gabled milk, sour milk, cream and yoghurt cartons are made from 100% recycled materials, inclunding the cap. The most important function of the packaging is to protect the product and ensure its safety and shelf life.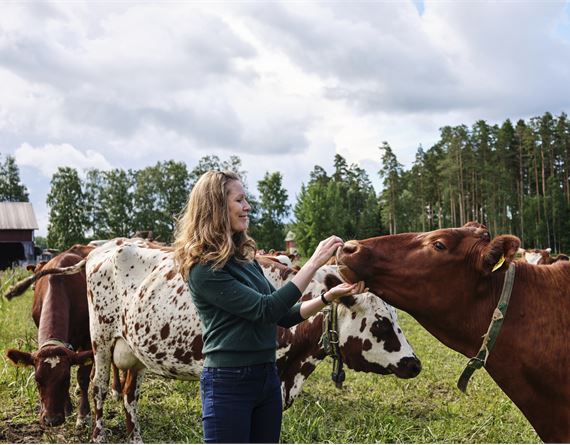 Sustainability reports
In Valio's annual Sustainability Report, we communicate extensively about our work to improve the wellbeing of people, animals and the environment.
For us, sustainability means concrete actions from the dairy farm to the dinner table.
---