Chocolate and confectionery
High quality ingredients for manufacturing premium chocolate and confectionery products.
Permissible indulgence with better-for-you options.
Milk powders have unique properties and advantages to create high-quality and delicious treats. Valio's technology know-how and sustainably produced Finnish dairy ingredients allow chocolate and confectionery producers to innovate products with authentic sensory experiences and better nutritional values. Manufacturers can offer treats that not only taste delicious but also provide added nutritional benefits, making them more appealing to health-conscious consumers.
Sugar reduction
Sugar reduction in chocolate and confectionery
Less sugar, clean label, and natural – that is what consumers are looking for in their milk chocolate. With milk-based protein, confectionery manufacturers can reduce sugar levels without compromising important product qualities such as taste and texture.
Digestive wellness
Lactose free chocolate and confectionery
Consumers are seeking digestive comfort and making food choices accordingly. Globally, millions suffer from a variety of gastrointestinal symptoms such as lactose intolerance and Irritable Bowel Syndrome (IBS). The trend of gut-friendly food products also applies to confectionery and chocolates.
Delicious free from lactose chocolate products with a rich and milky, slightly toffee-like taste.
Digestive wellness is provided by significant reduction in the lactose level. The taste remains natural and fresh thanks to technology developed by Valio for lactose free production method with filtration and unchanged milk mineral composition.
With Valio Eila® lactose free powders you can:
– Offer digestive wellness, no lactose / low lactose, for lactose sensitive consumers.
– Significant reduction in the lactose level, possibility for the Lactose free package claim*.
– Processability easier than in lactose hydrolyzed milk powders.
– Natural milky taste
Application areas:Traditional milk chocolate, White chocolate, Caramels, Fillings and Spreads, Cocoa drink powder.
Clean label
Clean label and naturalness in chocolate and confectionery
The drive towards clean label products with recognisable ingredient lists has have been the food and beverage industry megatrend. Consumers are demanding transparency about the ingredients, as well as the origins and methods of production.
Valio specialty milk powders for natural and sustainable product formulations
With Valio Eila® powders you can obtain cleaner label and enhance natural image with less ingredients.We offer solutions to reformulate products by replacing E code ingredients and maintain an authentic sensory sensation.
Consumers expectations for clean label products:
No artificial flavours, preservatives, additives
Minimally processed, non-GMO
Short and familiar ingredient list, real and nutritious
Transparency in supply chain
Sustainably sourced, origin of ingredients
Applications
Our application areas for functional product solution lines
Valio is your trusted partner for manufacturing reduced or no added sugar products, developing low or no lactose chocolate and confectionery products. We offer clean label solutions to reformulate products by replacing E code ingredients and maintain an authentic sensory sensation.
Milk and White Chocolate
Valio has long experience in working together with chocolate manufacturers. We offer high quality milk powders, demineralised whey powders and specialty milk powders for healthier product formulations.
Caramels
Are you producing fudge, toffee, or caramel sauce? We can offer different applications like sugar reduction combined with authentic texture and excellent taste.
Fillings and Spreads
Our application team can help you in creating new products with added value like more protein, or reduced sugar level.
Cocoa Drink Powders
Easy to reformulate cocoa drink powder recipe for lactose free properties with an excellent milky flavour.


Products
Valio Eila® PRO lactose free milk powders
Higher protein level, fresh milky taste. Easy to increase protein level with good tasting, high quality milk proteins
Valio Eila® Sweet lactose free milk powder
Regular protein and carbohydrate level, sweet milky taste Sweeter taste without increasing energy level
Interested in further information?
Want to hear more about our business solutions and ingredients? To be connected with Valio Food Solution Sales, fill in the contact form. Our product experts will be happy to assist you.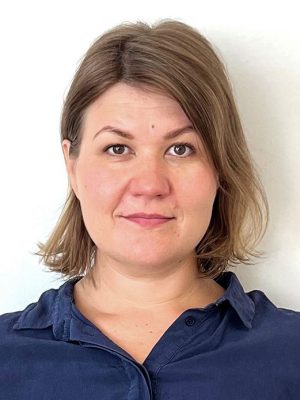 Katriina Leigh
Customer Development Manager
Chocolate, Confectionery and Cocoa