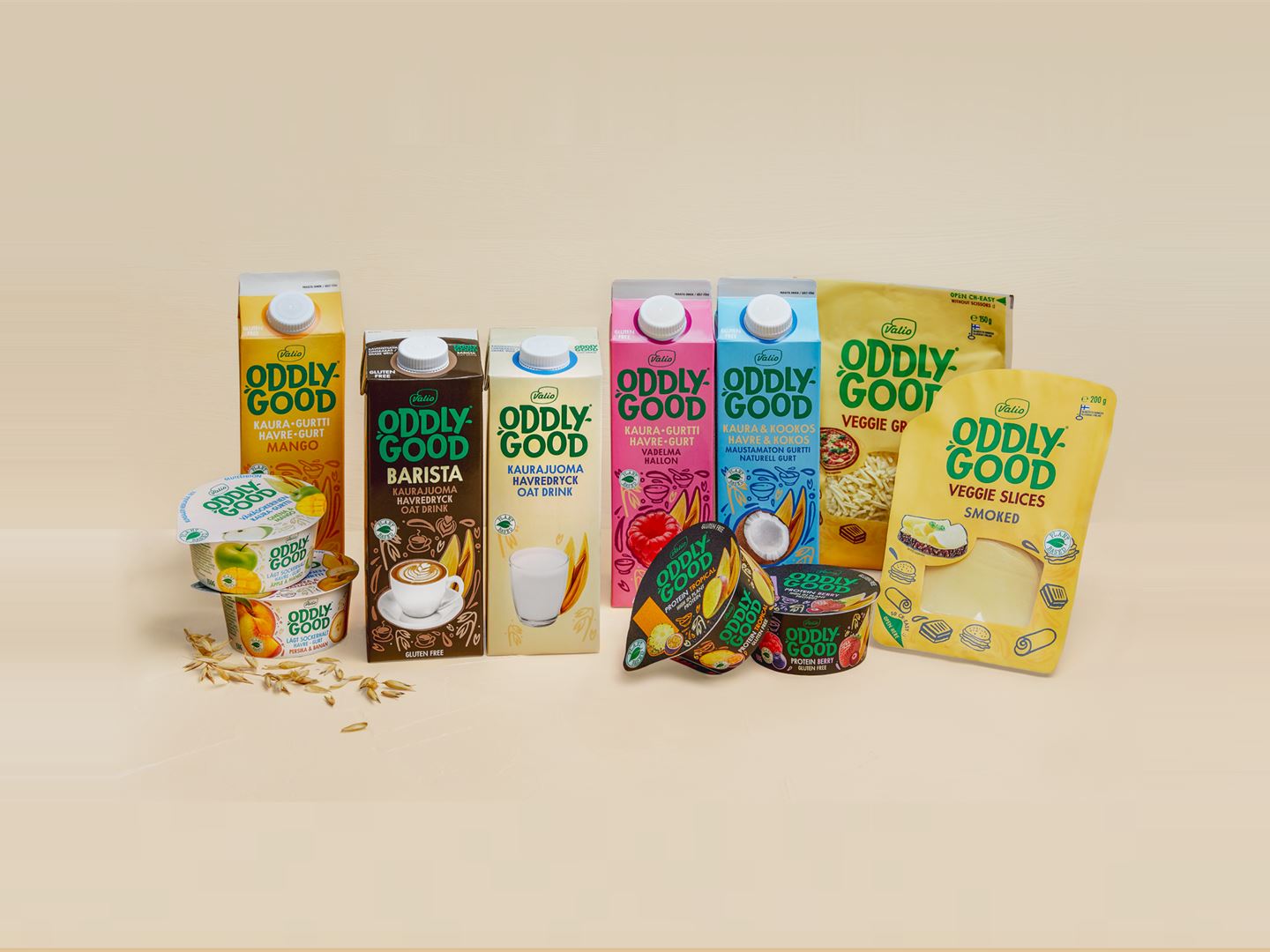 Products
Valio Oddlygood®
100 % plant based
EAT LIKE YOU GIVE A DAMN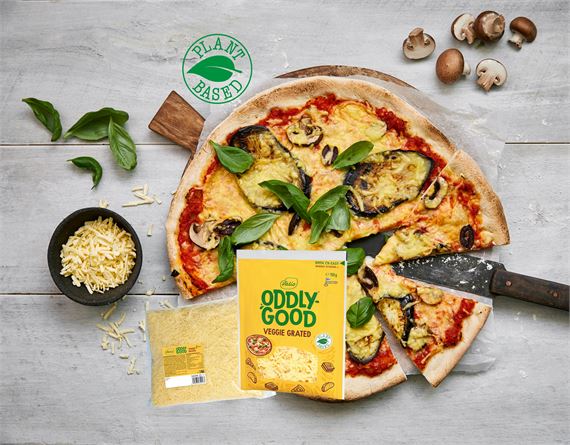 Valio Oddlygood® Veggie
Non-dairy cheese alternative for vegans and everyone else. Valio Oddlygood® Veggie is good tasting, has creamy texture and superior meltability. Excellent for your vegan pizzas!
Valio Oddlygood® Veggie is non-dairy, suitable for vegans, gluten-free and full of taste.
Current product portfolio contains Mozzarella, Cheddar, Gouda and Smoked Gouda flavors in shred and slice formats.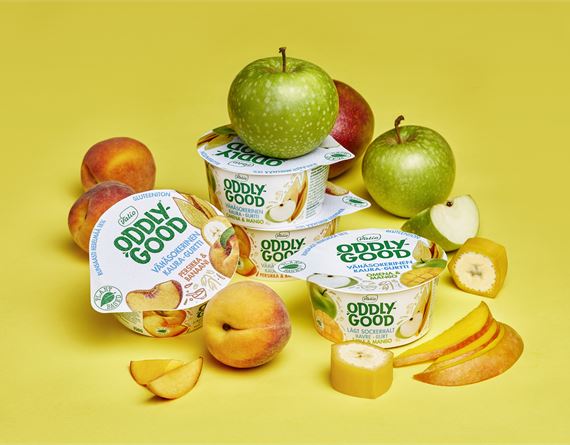 Non-dairy yogurt alternatives
Valio Oddlygood® non-dairy yogurt alternatives are made of pure Finnish oats and they are gluten-free, soy free and suitable for vegans. They are great tasting and nutritionally good alternatives for snacks. Contains 2g/100g protein. Our non-dairy yogurt alternatives are rich in berries and fruits. Enriched with vitamins (B2, B12 and D2) and minerals (calcium and iodine). Containing live and active cultures.
Our product line includes multiple flavors at regular, low sugar, high protein and unflavored options in 150g cups and 1 liter cartons.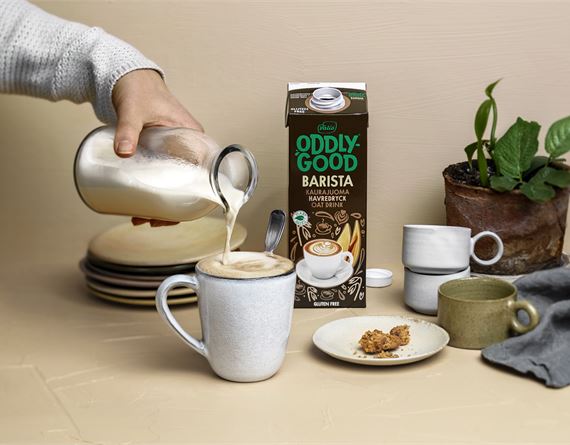 Barista oat drink
Oddlygood® Barista Oat drink is specially designed to fit perfectly in coffee. We have worked with professional baristas to create an oat drink that blends well with all types of coffee and can easily be whipped into a light and durable foam. Barista has a round, creamy and pure taste – warm and cold. Oddlygood® Barista is made with gluten-free oats, it is plant-based and is also suitable for vegans.
Try it also in cooking and baking!
Recipes & Inspirations
We have developed a lot of recipes for you to enjoy the plant based food in a delicious and easy way. They include recipe alternatives to hotels, restaurants and catering, as well as for home cooking.
Please contact our sales team for more information.
---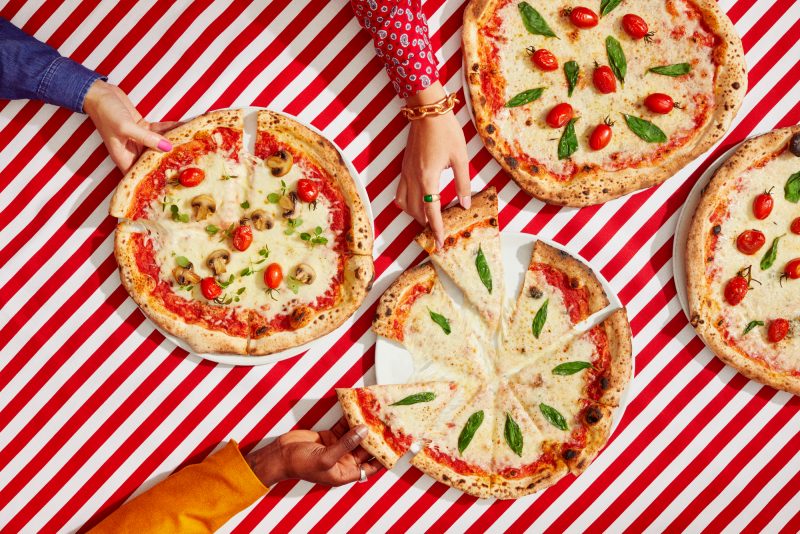 Product feedback

Do you have feedback or reclamation about Valio product? Please contact the consumer service in your own country. We are happy to help you further.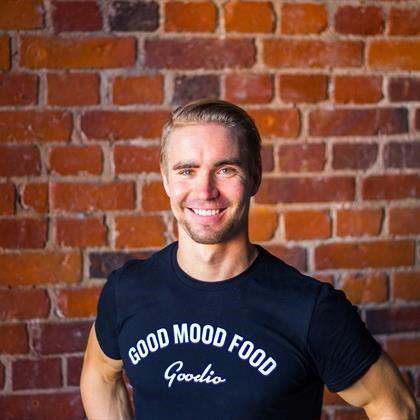 Jussi Salonen
Commercial Director
Oddlygood Global

jussi.salonen2@valio.fi