Valio People
Valio Vantaa factory is the processed cheese specialist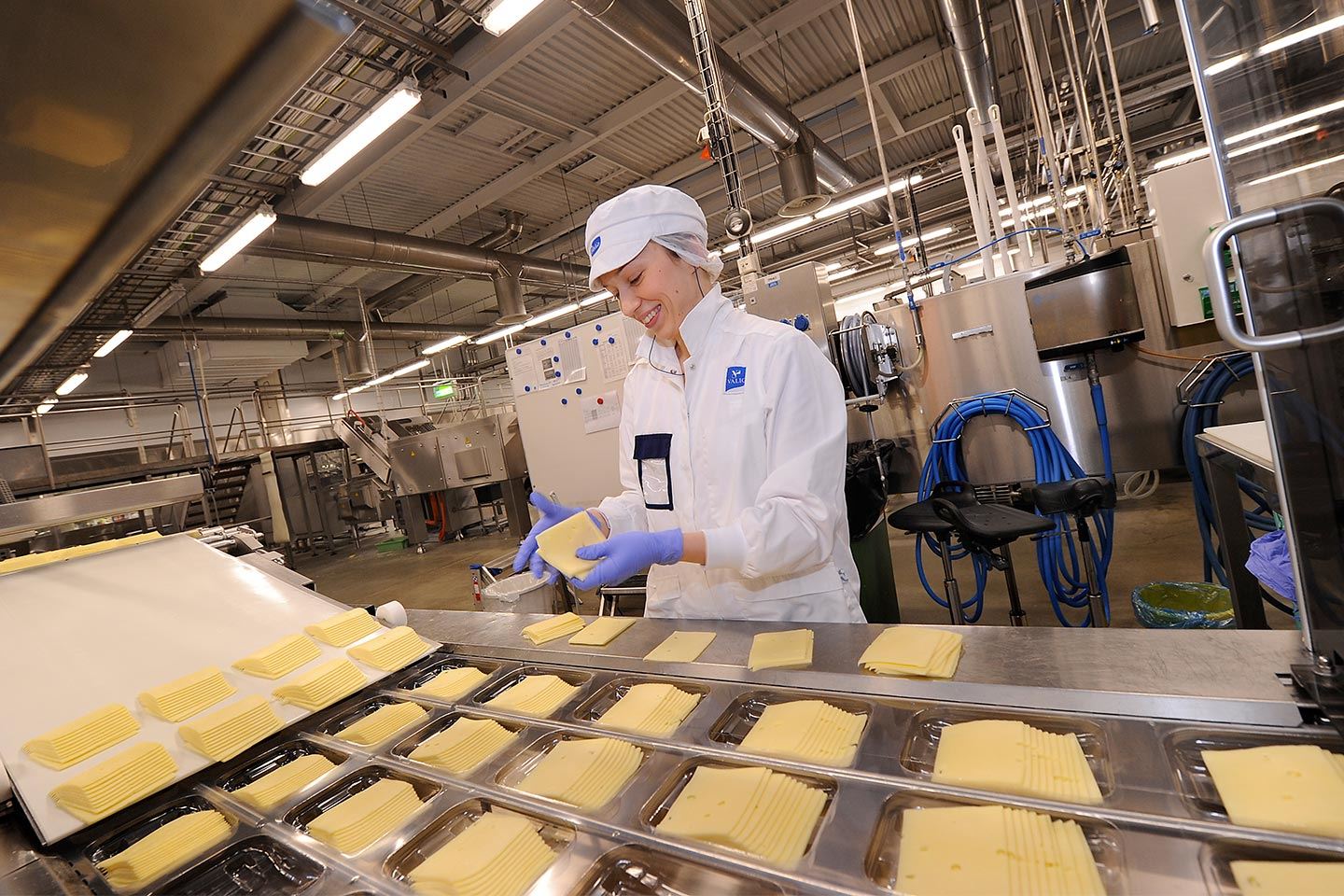 Valio's Vantaa plant manufactures all Valio processed cheeses sold in Finland. The plant generates employment in the Helsinki metropolitan area and makes tasty products enjoyed in Finland and abroad.
Vantaa is the home of Valio Koskenlaskija® processed cheese
Valio Vantaa makes processed cheeses and also matures and packs other Valio cheeses. There are separate packing lines for cheese blocks, grated cheese and cheese slices. The plant manufactures and packs approximately 20 million kilos of cheese annually, two-thirds of which is processed.
The Vantaa plant's star product is Valio Koskenlaskija®, the most popular processed cheese in Finland thanks to its full and delicious taste. Koskenlaskija® has been on the market for 80 years and sales have increased steadily for the last 20 years. While the cheese recipe has remained the same, new flavours have been added over time. The Vantaa plant has been producing Valio Koskenlaskija® since 1989.
Other processed cheeses familiar to Finns include Valio Aamupala®, Valio Olympia and Valio Kippari®, all manufactured in Vantaa.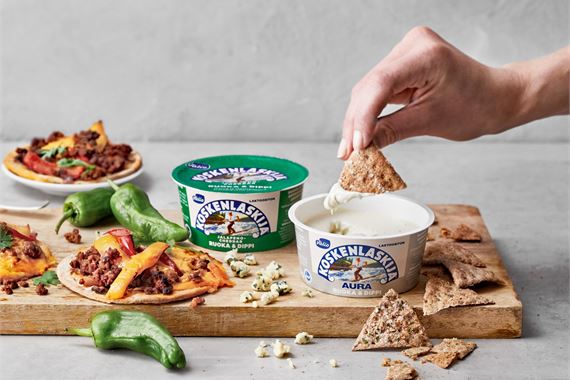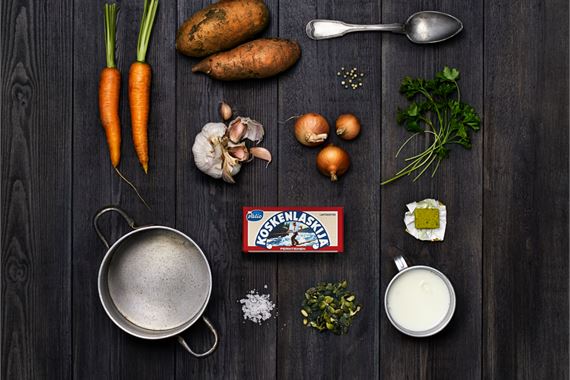 ---