Solutions
Tailored and traceable high quality jams and fillings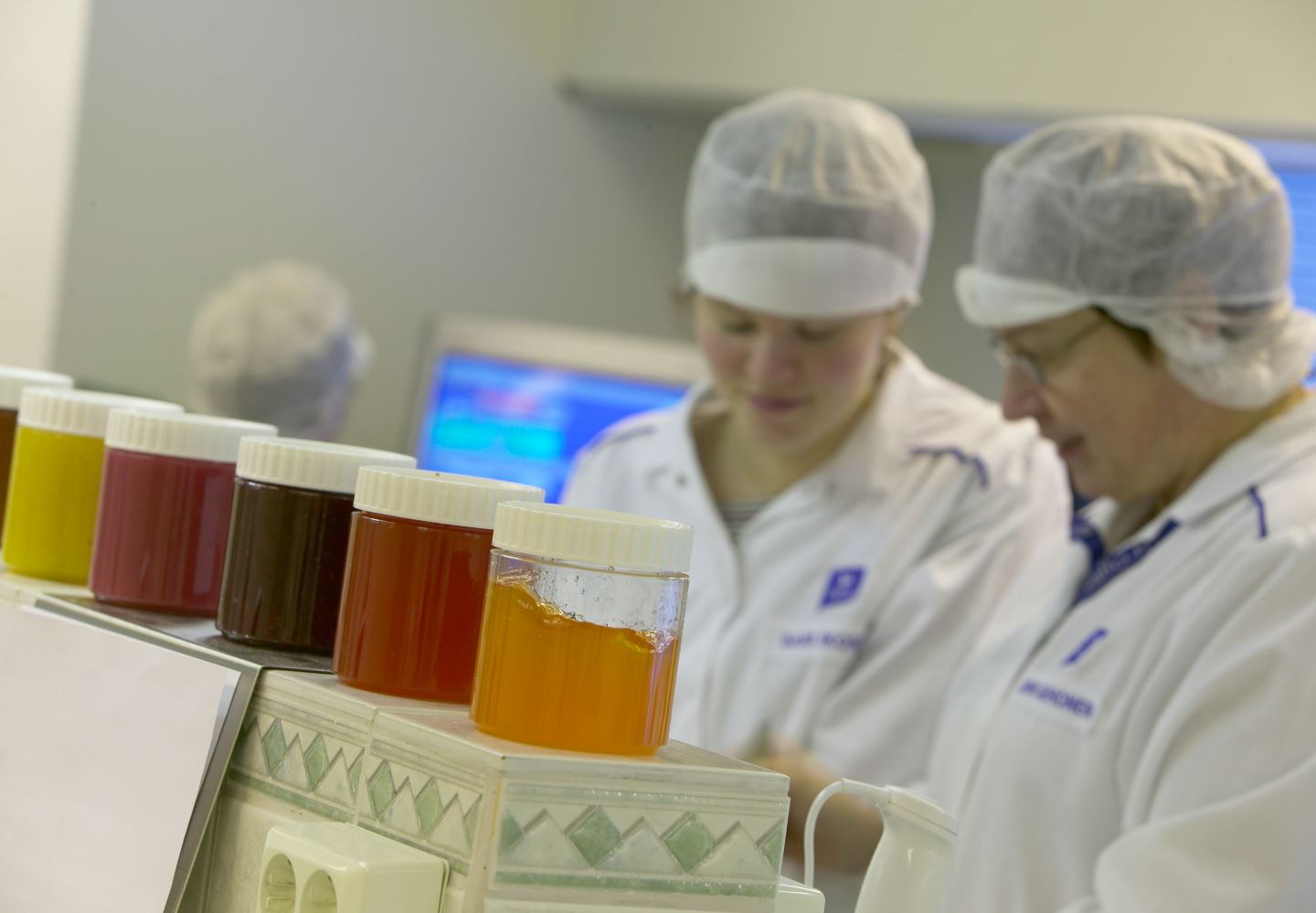 Valio manufactures a range of jams, fillings and marmalades for the food industry, made at our home of flavours in Suonenjoki.
Product range diversity arises from expertise
Suonenjoki's primary role is making berry products to meet Valio's own needs. The plant's product development unit plays an important part in Valio R&D, finding ways to extract exactly the kind of taste and texture from berries for future products. Fruit preparations from the plant put the whole chain creating delicious tastes for Valio products in our own hands.
A proportion of Valio's berry products and fruit preparations are sold to customers in a portfolio that also includes toffee, caramel and even savoury items. These ingredients are employed in a broad variety of products from quark bars to milk-based drinks and cakes or icing, and in different sectors such as the bakery and ice cream industries.
Working closely with customers
Account Manager Mari Grewall from Valio talks about the product development process undertaken with customers and how flavours are created.
"Ideally we join the customer's product development process at the ideation phase. Then our own team begins to develop tastes and textures that match that customer's specific needs. Fruit preparation test batches help us find precisely the right ingredient for the product. We can then guarantee exclusive flavours and combinations not sold to anyone else. Our customers get precisely targeted fully tailored product development."
Special challenges do arise in e.g. understanding the needs of foreign customers in particular. "Let's imagine a customer from the Baltic countries who wants a preparation tasting like a childhood favourite toffee candy. It's not easy for product developers to tie it down as they need to know as precisely as possible what the customer is looking for. The exact production parameters are a secondary issue, ultimately it's the taste that matters," Grewall explains.