Valio People
People stay at home eating cheese sandwiches and baking − a glimpse of everyday life at dairy farms and dairies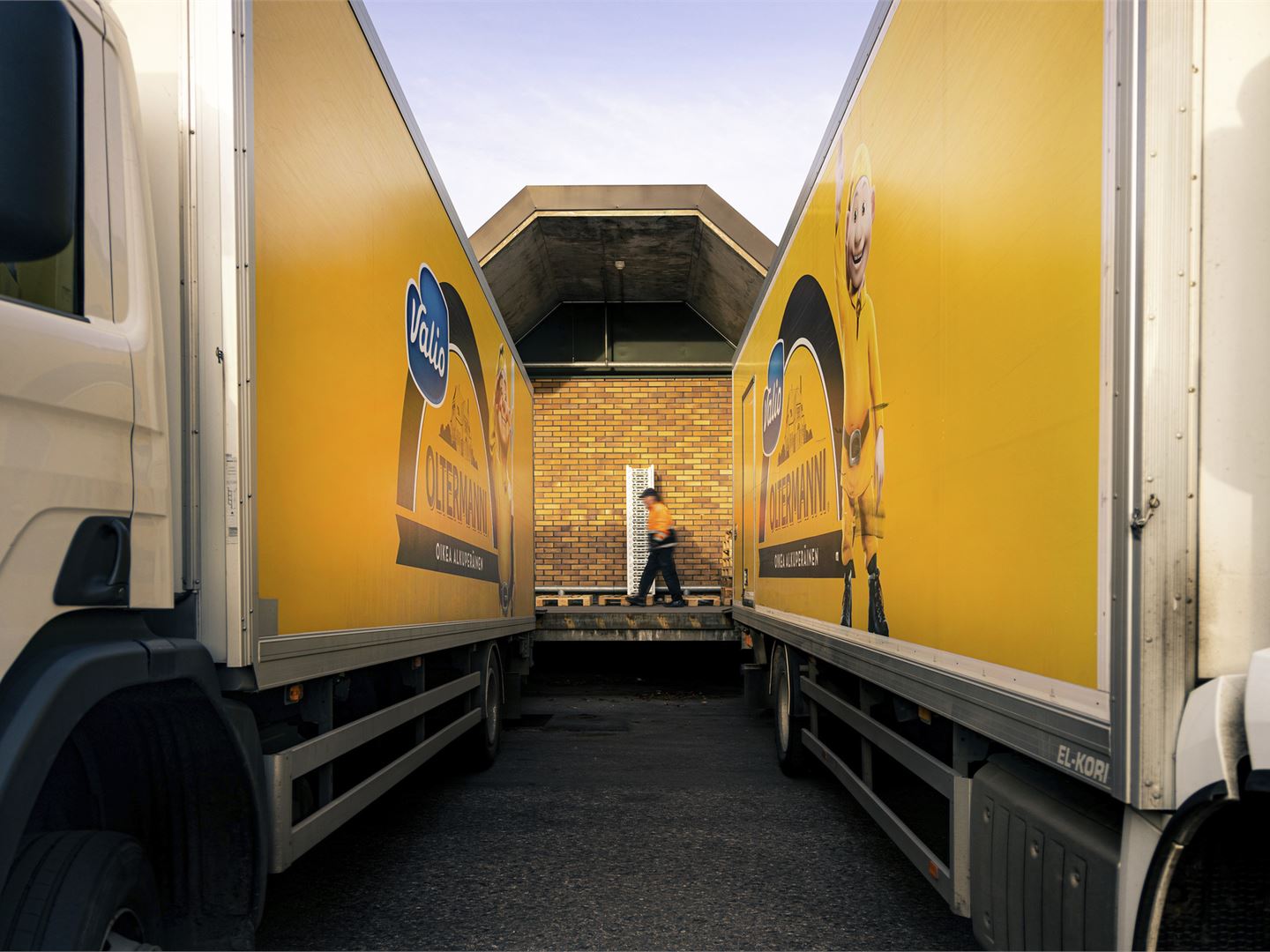 Toilet paper, pasta, hand sanitizer, and baking goods. These are the products that we have been actively buying in recent weeks. Refrigerators are now full and the stockpiling period seems to be fading, as people have realised that store shelves are being re-stocked every day. In Finland, the food supply functions also in exceptional circumstances.
In this article, organic dairy farm operator Aino Wathén from Hausjärvi, Valio Riihimäki Plant Director Tapio Tammi, and Valio Markets Executive Vice President Elli Siltala offer a glimpse into their everyday life. With 4,700 dairy farms and 12 plants Valio has an important role in securing Finland's food supply.
Valio is owned by Finnish milk producers. Every other day a milk truck collects milk from the farms and transports it to a dairy or a cheese factory.
"All our plants – from Helsinki to Oulu – are operating normally for now. We have sharpened the already stringent hygiene instructions, and employees are practicing social distancing. At the moment, visits to the plant are restricted to just a few selected visitors, such as the transport trucks. Otherwise, meetings have been postponed or they are being held through video conferencing," says Plant Director Tapio Tammi from Riihimäki.
"Goods are moving as usual. Every day, 100-150 loads of yoghurt and milk, for example, are dispatched from the plant," Tammi says.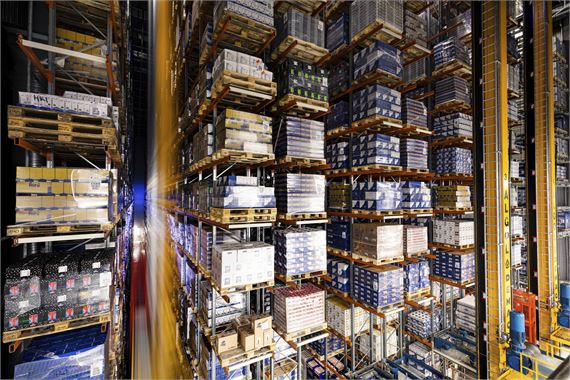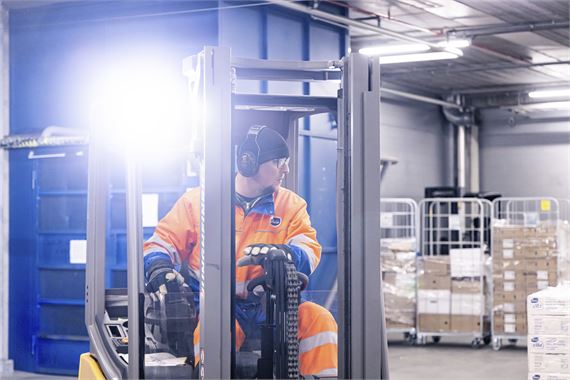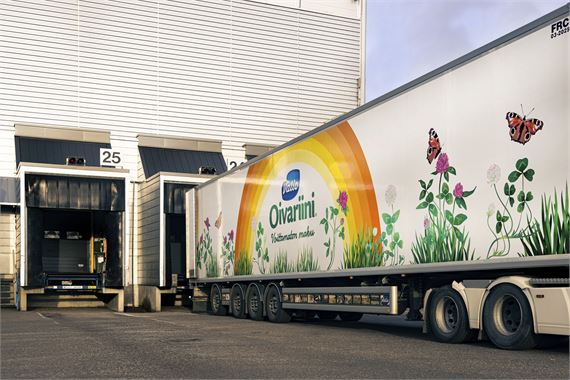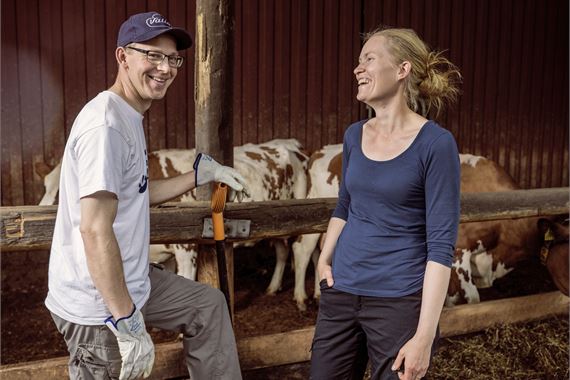 What is security of supply? Food, electricity and medicines – also in exceptional conditions
Security of supply means that the wheels of society keep on turning also in exceptional conditions. When the security of supply is sound, there is enough food for people, electricity for homes, gas for cars, and medicines for hospitals. Valio is one of the companies securing the food supply.
Self-sufficiency indicates how well the country is capable of producing food for its citizens. If all the food produced in Finland were to be consumed in Finland, the self-sufficiency rate would be 100%. In practice, no country is completely self-sufficient; food is imported and exported (Source: Ruokatieto).
According to the Global Food Security Index (2019), Finland is the world's fifth best in terms of food security. Our food self-sufficiency rate is about 80%.
Finland is 100% self-sufficient in terms of dairy products: they are produced as much as they are consumed. In practice, dairy products are also imported to Finland and a corresponding amount is exported.
Milk production is possible even in Northern parts of the country where weather prevents a good harvest of food crops. Dairy farms cultivate the grass eaten by cows and often also the other forage. Valio cows do not eat any imported soy.
Valio is one of the companies critical for the security of supply, because we take in about 80% of the milk produced in Finland and use it to make a variety of products. We regularly participate in crisis drills organised by the National Emergency Supply Agency.