OurStories
Milk lorry drivers are an important link in the quality chain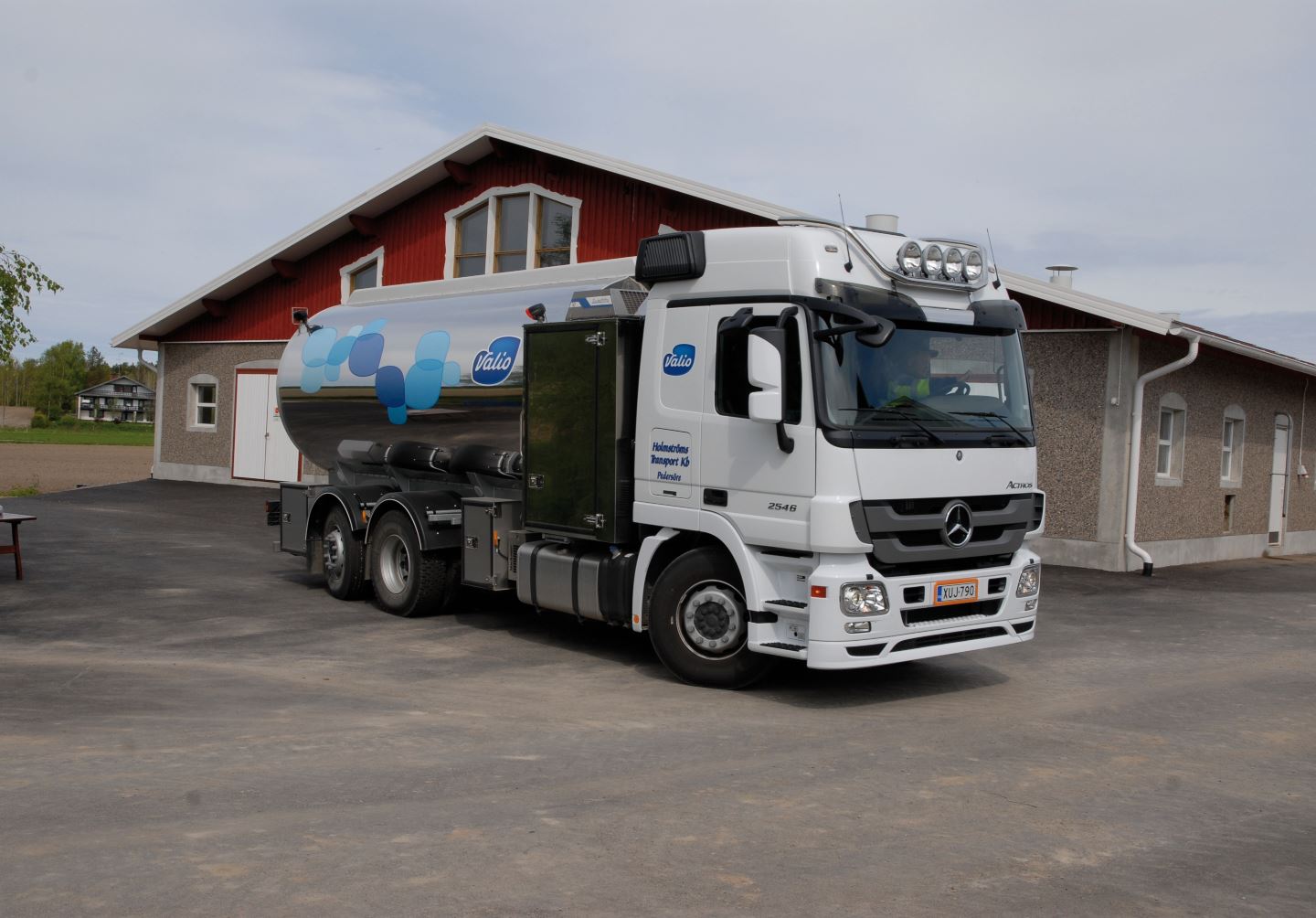 Sitting in a milk lorry cabin gives you a much higher vantage point than in many other vehicles, which helps when carrying a valuable load along winding dirt roads and stopping in farmyards that sometimes have very little space. Today, the milk lorry in Virolahti is being driven by Tomi Roimola who takes over from his brother Jukka at noon. Jukka started his day in the small hours.
The Roimola family has been working in milk transportation since 1954 when Mr Roimola senior bought his first milk lorry. The milk lorry is used in effect 365 days a year i.e. seven days a week. It only takes short breaks for maintenance.
– In addition to Jukka and myself, we have two hired drivers, says Tomi.
We start a three-hour tour in the Virolahti countryside. There are 11 farms waiting for their tanks to be emptied before evening milking and each farm is visited every other day. The lorry follows a tight schedule collecting from the farm tanks on time and transporting milk to the dairy for further processing.
Uninterrupted cold chain essential
Driving along winding back roads requires skill. In the summer, visibility is limited by trees in full leaf, and in winter the roads are often slippery. A milk lorry driver plays an important role in the Valio milk quality chain.
"The dairy farmers check the milk in the tank regularly."