Sustainability
"Healthier animal, better milk, brighter future" – Kristiina Sarjokari works to promote animal health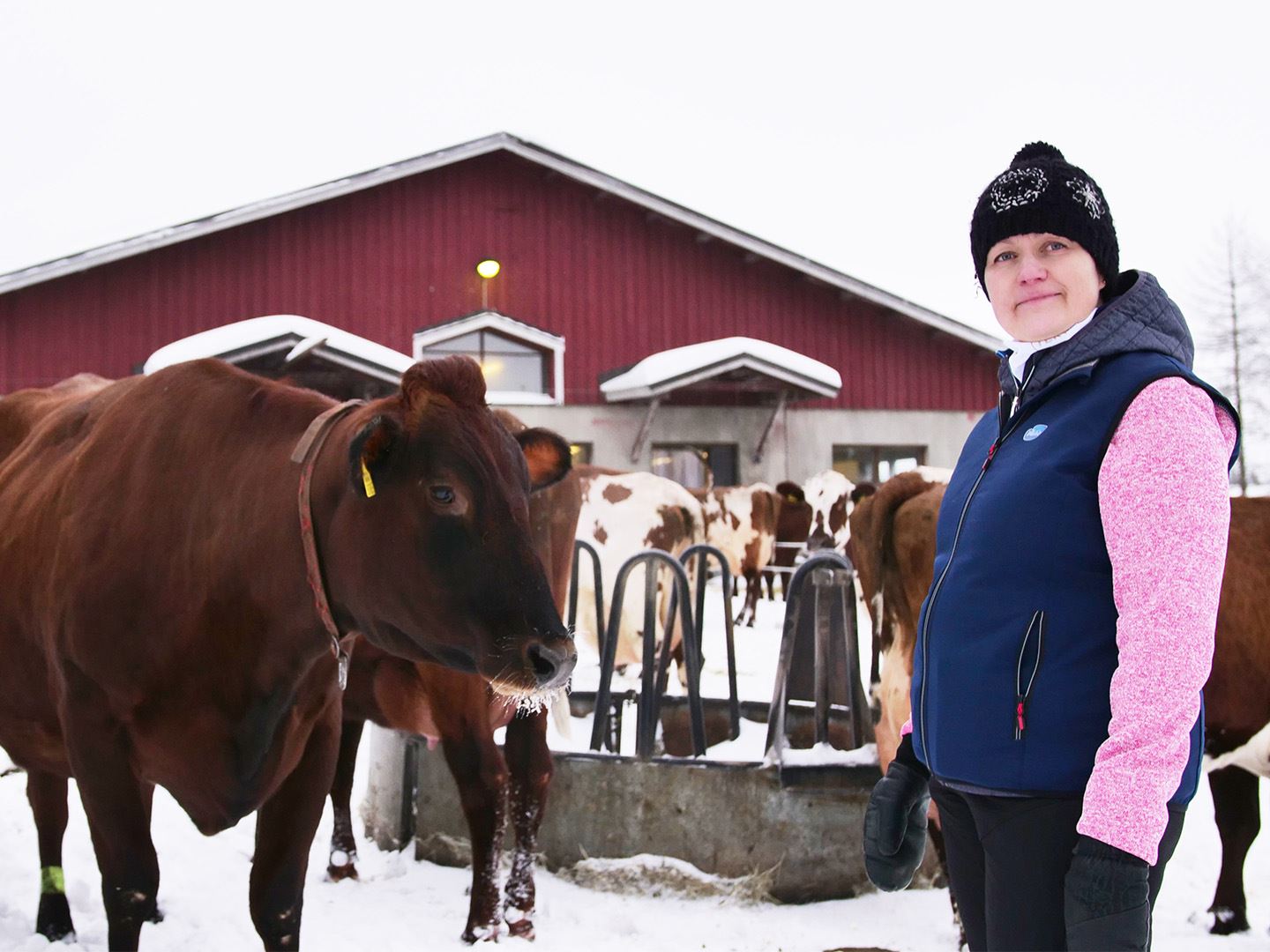 Herd health veterinarian, research and development specialist, and lead of the Valio Health Team. Kristiina Sarjokari has worn many hats in her time. All of her work has always focused on the cow.
Our herd health veterinary specialist works at Valio in tasks related to animal health, welfare and promotion of productivity. Kristiina Sarjokari is the force that gets all this done, with connections to Valio people, the cooperatives, veterinarians, partners and other stakeholders.
In her daily work, she promotes farm animal health by trying to find best practices and by giving advice and help to farms that are struggling. What's key is staying up to date with what's happening in the field with diseases and welfare research, and to start promoting the correct things.
"Animal welfare is not only the thing that leads to high quality milk, it is also linked to human welfare, since the less you need to medicate the animals, the more it slows down antibiotic resistances from forming. Moreover, herd health and welfare also contribute directly to the farmers' personal work stress", says Kristiina.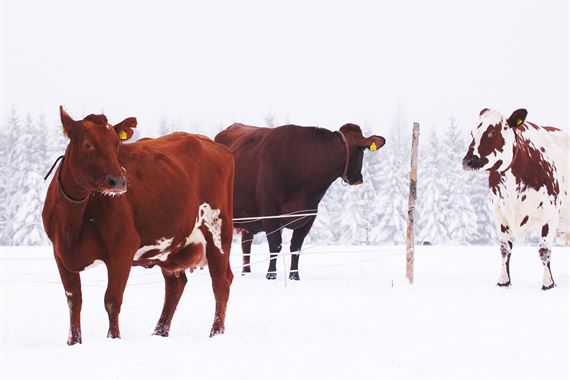 "She is driven by sustainable milk production and transparency, as well as the experience of meaning in her work."