Valio People
Finnish dairy is born at devoted family farms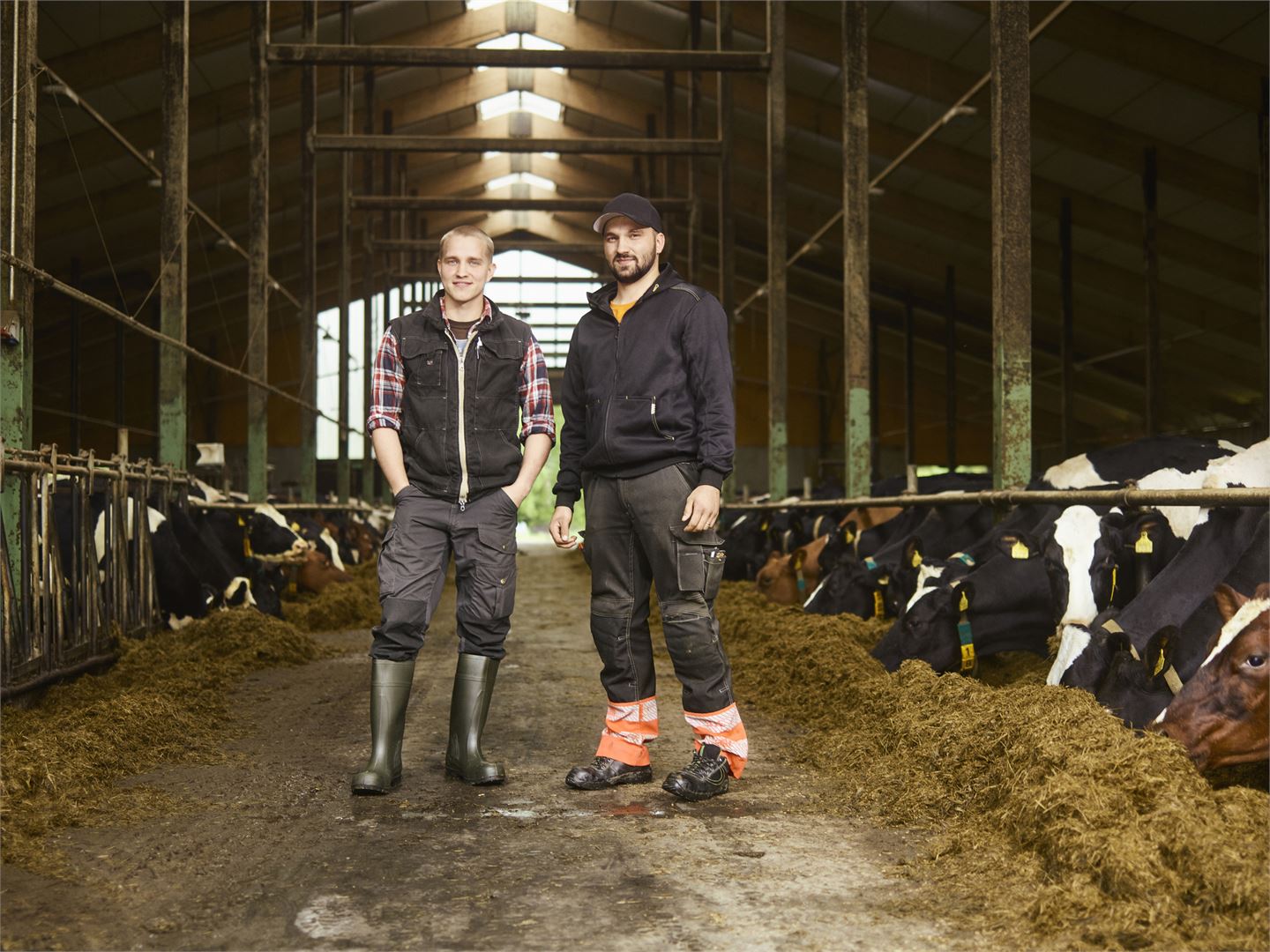 Valio dairy products come from Finnish family farms. To be a Valio dairy farmer is to be part of a rich tradition of farming culture, sharing a collective pride in the land, the cows and the milk.
In northern Finland on the banks of the Tornio river, the Juntti family has been farming for nine generations, since the 1760s. Today, brothers Erkka and Iikka Juntti run the business, but dairy food is not just a job they sign up for, it's a calling.
"For me this is everything. My life's work," says Erkka Juntti. "I've been farming since I was a little boy, and it's a matter of honour to continue the work of past generations."
Milking cows deserve the best care
Rising before dawn, the young dairy farmers are driving feed trucks, and caring for the cows that produce more than a million litres of milk each year. Family farmers are devoted to their work and proud of the high quality milk they produce.
"Since Valio is our kind of company, it's nice that you can buy a pint of milk at the shop and say 'this is something I've been dabbling with'," Erkka explains.
Facts behind Finnish dairy
1. CLEAN MILK
Finnish milk is among the cleanest in the world, thanks to healthy cows. For Valio dairy farmers, producing milk is more than a profession – it's a passion that comes visible in a wide variety of dairy food such as cheese.
2. TESTED QUALITY
Before raw milk leaves Valio farmer-owned farms, it is thoroughly tested and then again evaluated every step of the way to the plant.
3. GREEN FINLAND
Finland is the greenest country in the world, according to the Environmental Performance Index 2016. The best-performing areas were health impacts, water, sanitation, biodiversity and habitat.
4. HEALTHY COWS
Finnish cows are the healthiest in the EU, and antibiotics are used only in the treatment of sick animals.
Sources: ECDC/EFSA/EMA First joint report on the integrated analysis of the consumption of antimicrobial agents and occurrence of antimicrobial resistance in bacteria from humans and food-producing animals. 2015 Finnish Medicines Act (387/2014) Animal Health ETT NSMN, Nordic quality statistics 2013
---