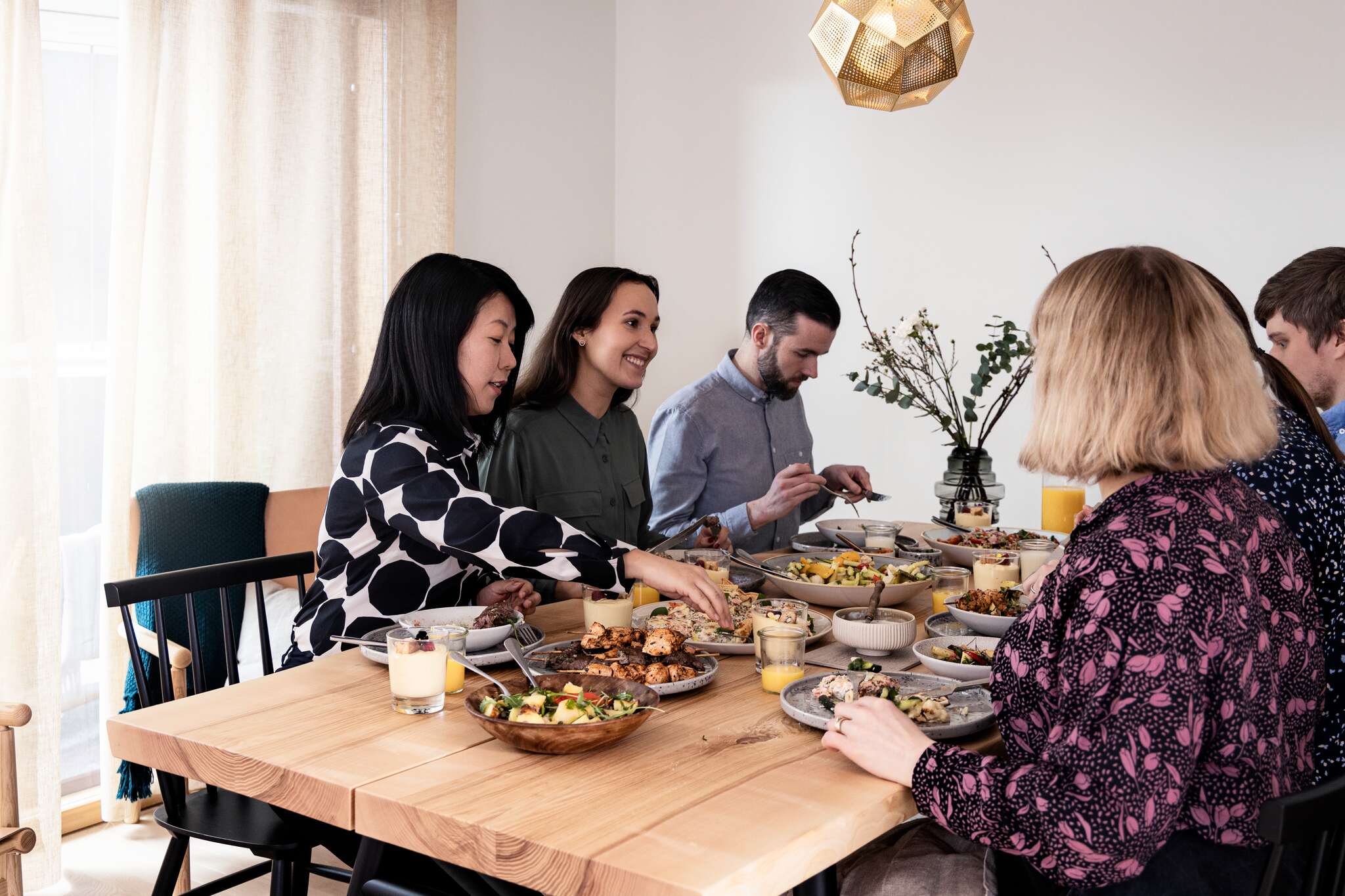 Around the world
Valio Global
Would you like to find out more about the products available in your country, including the local contact persons as well as office and factory addresses? Valio has offices in Finland, Sweden, the Baltics, USA and China.
Finland
Sweden
USA
Estonia
Latvia
Lithuania
China
Spain
Poland
Georgia
Looking for ingredients?
Valio's high-quality milk powders are made from fresh Finnish milk that is among the cleanest in the world, containing no trace antibiotics. This is possible by committing to a sustainable production.
Valio offices internationally
Helpful Valio people can be found in the offices and factory addresses:
Visiting address:
Meijeritie 6,
FI-00370 HELSINKI,
FINLAND
Post address:
Valio Ltd,
P.O BOX 10,
FI-00039 Valio,
FINLAND
Address:
VALIO SVERIGE AB, P.O. Box 30065,
Lindhagensterrassen 1,104 25
Stockholm, SVERIGE
Address:
VALIO SHANGHAI LTD.
Room 3102-3106,
Office Building 1,
Plaza 66,
1266 West Nanjing Road,
Jing an District,
Shanghai.
Post code: 200040.
P.R. CHINA
Address:
VALIO EESTI AS,
Sõpruse pst 145,
EE-13417 Tallinn,
ESTONIA
Address:
SIA VALIO INTERNATIONAL,
Smerla str. 3-304,
Riga, LV-1006,
LATVIA
Address:
UAB VALIO INTERNATIONAL,
Laisvés al. 2-1,
LT-44215 Kaunas,
LITHUANIA
Address:
VALIO USA,
2001 Route 46,
Suite 303, Parsippany,
NJ 07054,
USA
We are here to help
Sales team
Our international sales teams are here to help you. Sales managers will provide further information about ingredients and solutions for the food industry.
Contact us
Interested in further information about our business solutions and ingredients? Our sales team and R&D experts are here to help you.
Follow us in LinkedIn
Learn more about our latest updates and topics in LinkedIn and participate in commenting.
Subscribe newsletter
Subscribe to our newsletter and receive the latest news, trends and articles in food industry straight to your inbox approximately once a month.